VETERAN actor Menzi Ngubane and his father Ndodeni Ngubane were laid to rest in Ladysmith in KZN today, 20 March.
Their funeral service, held at Ladysmith Indoors Sport Centre, was characterised by moments of sorrow and the complaints of actors about their craft not being recognised.
The actor passed away last Saturday, 13 March, following complications after a stroke while his father died on Tuesday.
The  funeral was attended by Minister of Sport, Arts and Culture Nathi Mthethwa, Minister of Tourism Mmamoloko Kubayi Ngubane as well as top actors and musicians.
Actors used Menzi's funeral service as a chance to ask Arts and Culture Minister Nathi Mthethwa to recognise the acting industry.
Isibaya actress Ayanda Borotho said God had given them an acting talent to feed their families but it had turned into a curse for them.
"Menzi Ngubane died in vain because the acting industry failed his 33 years of his best performances in acting. We hear many people saying Menzi left a big legacy but the big question is will that legacy will feed his family?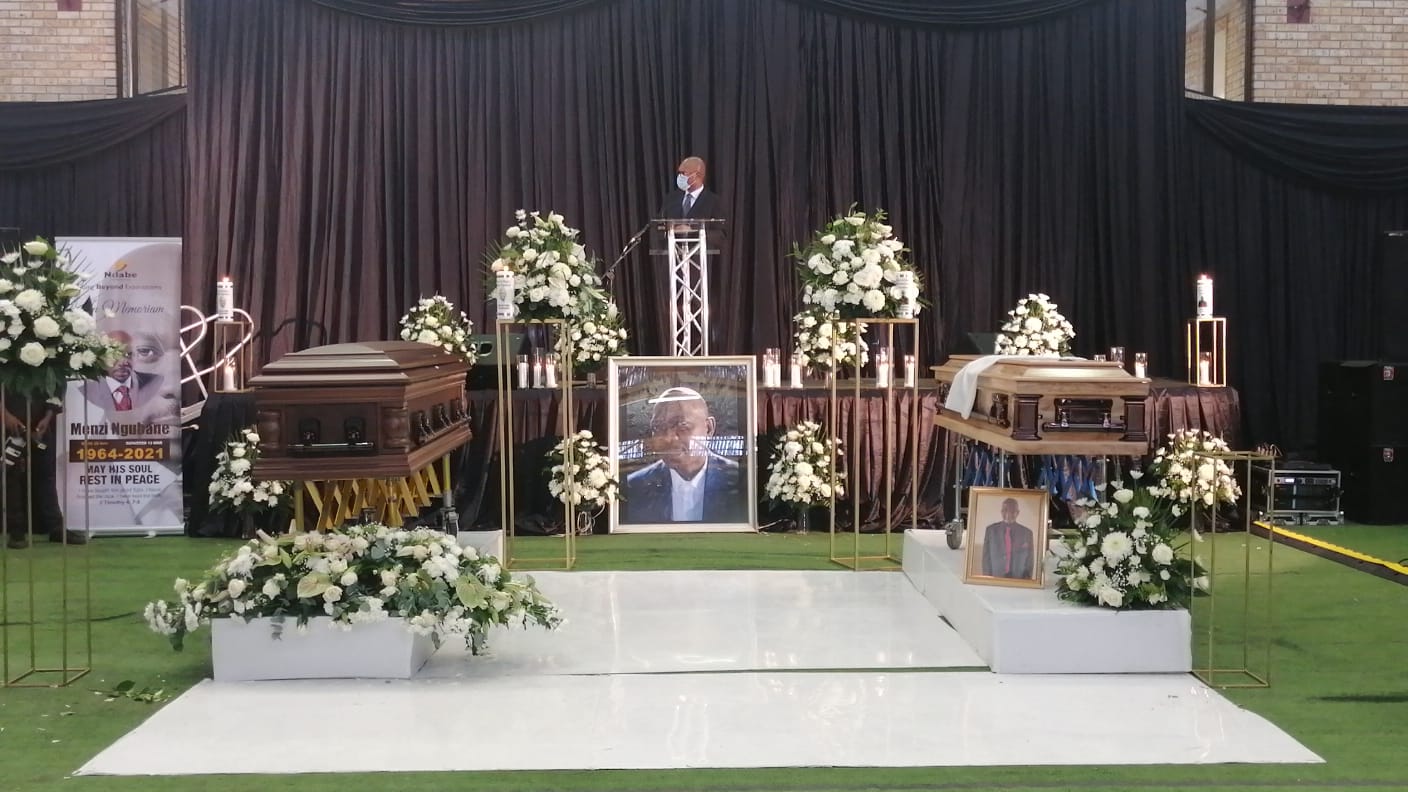 When it is said that until lions tell their own stories, the tales of the hunt will always glorify the hunter, let us be comforted that Menzi Ngubane was a lion who played his part in telling authentic South African stories on-screen and in the industry, without fear or favour.
Here is A short video;
Sending-off. We could not cross Live due to technical challenges – Amabutho paying tribute to the legend pic.twitter.com/xCLwBDdoBr

— @MenziNgubaneZA (@menzingubaneza) March 20, 2021
RIP