Anele 'Nelli' Tembe's (22) family has released a statement confirming that she passed away on Sunday morning, 11 April 2021. Tembe was engaged to rapper, Kiernan 'AKA' Forbes.
In the joint statement from the Tembe and Forbes families, it's revealed that AKA is currently inconsolable and is surrounded by family and his closest friends.
Well, the family of late AKA's girlfriend, Nellie Tembe and AKA's family as well have released a joint statement.
"It is with the deepest regret that we, the Tembe and Forbes families, confirm the untimely passing of our beloved fiancée, daughter, sister, daughter-in-law, Anele Tembe. "We are still in shock and are dealing with our emotions, as she was an exceptional and gifted young woman, with so much life ahead of her. She had a sweet nature about her and was always nurturing to those around her." 
Here it is;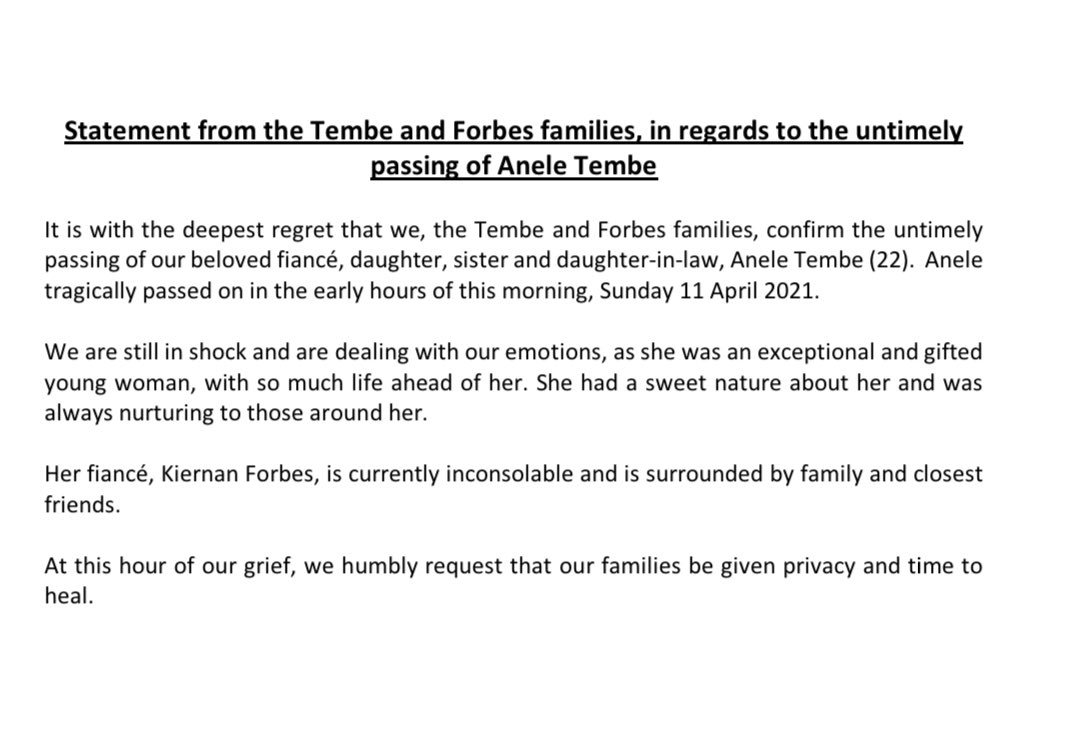 The family went on to humbly ask for privacy and time to heal in this time of grief.
It's believed that Tembe is the 22-year-old female whose body was found on Sunday morning on the corners of Loop and Bloem streets in Cape Town CBD, but this is yet to be confirmed.
In case you don't know how it all happened. Click To Read