Twenty-two people have been found dead at an East London nightclub.
The horrific scene unfolded in the early hours of Sunday morning with frantic messages requesting police, metro and ambulance assistance at Enyobeni Tavern in Scenery Park.
The cause of the deaths is unknown at this time but there has been speculation that the patrons were either exposed to some form of poison or an incident resulted in a large number being injured and killed in a stampede.
Police minister Bheki Cele broke down in tears outside a morgue where he had viewed the bodies of the children killed at a tavern in the Eastern Cape in the early hours of Sunday.
Cele confirmed that all those who had died in the Eyobeni tavern in Scenery Park, East London, were minors — aged between 13 and 17.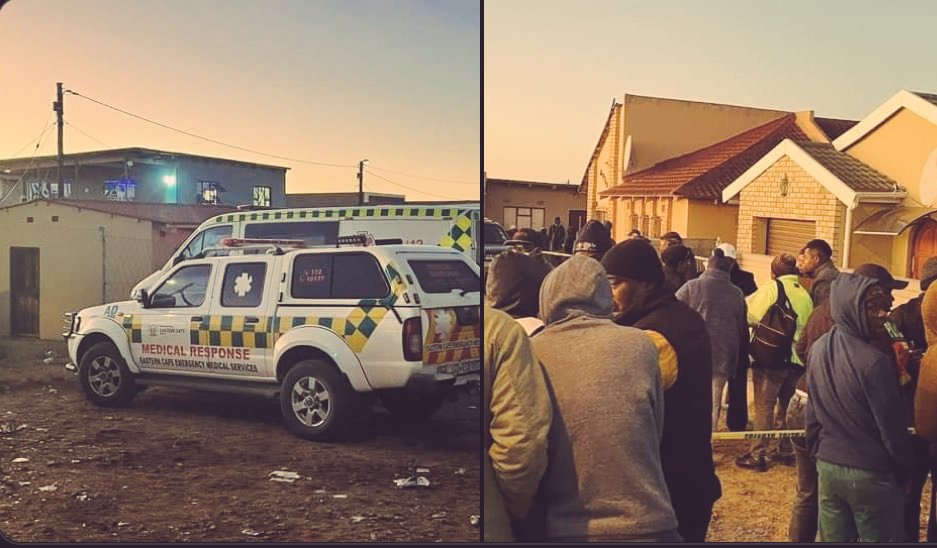 At the tavern, bodies are lying strewn across tables, chairs and on the floor; with no obvious signs of injury.
Some people believed they took a contaminated alcohol, others too are saying it was poison, others too say might be for Sacrifice.
At the tavern, bodies are lying strewn across tables, chairs and on the floor; with no obvious signs of injury.
Outside, desperate parents and family members are begging to enter the premises while calling out the names of their missing loved ones. None are answering.
Scenes outside Nyobeni tarven in Scernary Park East London where more than 20 People have died. The cause is unknown pic.twitter.com/OMbLIoTLB2

— Bheki Radebe (@mabhiza_zn) June 26, 2022
A large number of police vehicles and ambulances are now on the scene. So far, Dispatch has been informed of at least 22 fatalies
This is a developing story.
This is the East London night club. KuseNyibiba Scenary Park. Most yabo are under age.
MTSRIP. pic.twitter.com/QakQEnJvjS

— Nyath'emnyama® (@Bonga_Mxo) June 26, 2022
One of the Survivors said;
Translation: There were a lot of people pushing, coming in & out of the club then the bouncer decided to close the door Pepper sprayed inside the club. she couldn't breath and was helped by some other guy and lady cause they could see she was suffocating then they called her parents
Brigadier Tembinkosi Kinana said police were alerted by members of the public to the incident at Scenery Park, about three kms from the city centre.
"The circumstances under which they died are under investigation," Kinana told Reuters, adding it was too early to determine the cause of death of the young adults aged between 18-20 years.
This is Sad!.