Jessica Nkosi and Tk Dlamini have a bit of a history when it comes to their relationship, however they have since reconciled and become one of our favourite celeb couples. The two share an adorable daughter Namisa whom they both love very much.
The former Uzalo actor has been doing the most when it comes to the boyfriend olympics by always doing the most cutest gestures for his baby mama Jessica Nkosi.
The actor once again swept Jessica off her feet after sharing posting a screen shot of Jessica in action on The Queen as her character of Thando Sebata on his IG status.
He captioned the post with a compliment to the mother of his child about how he loves her work. The caption also included a heart emoji followed by a perfect emoji so we know it's real. Jessica reacted to the post by reposting it, thanking her bae for the vote of confidence.
THANK YOU BABA KA NAMISA" she wrote.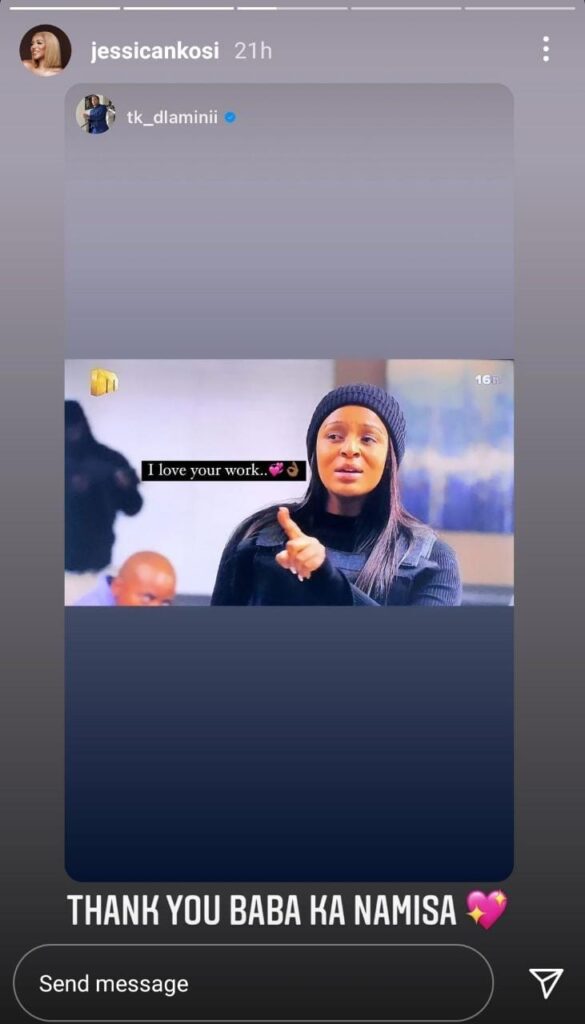 This is not the first time that Jessica shares the heartwarming gestures that her bae does for her having recently received gifts from luxury brands on her birthday and a whole champagne bar stocked for her with her favourite bubbles. The actress recently gushed over TK sending her all her favourite treats on set after she had a pretty rough morning on set.
View this post on Instagram
Is someone chopping onions because this is so Cute!!
Source: OkMzansi