It looks like South African actress Simphiwe 'Simz' Ngema and her Zimbabwean baby daddy Tino Chinyani are officially back together.
Simz Ngema and Tino Chinyani who have been keeping Mzansi on their toes wondering whether they have rekindled their love were recently spotted together on a romantic date.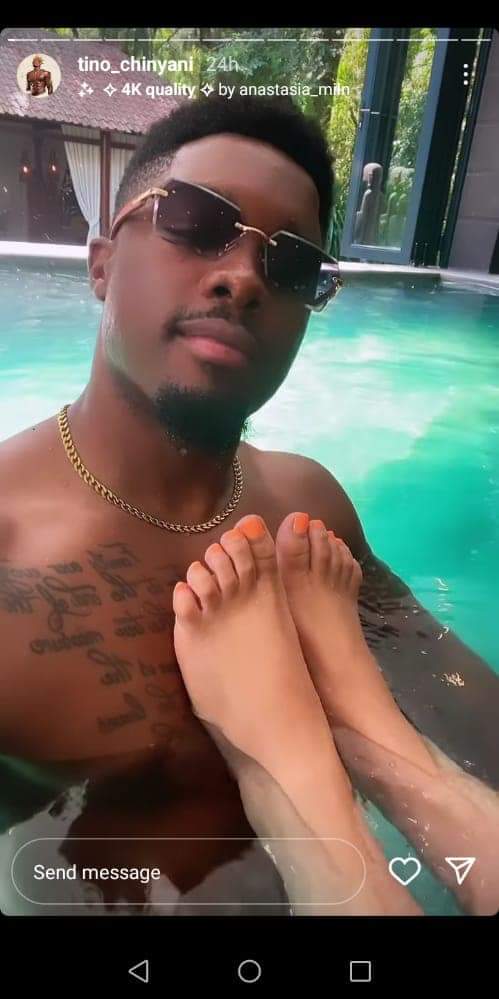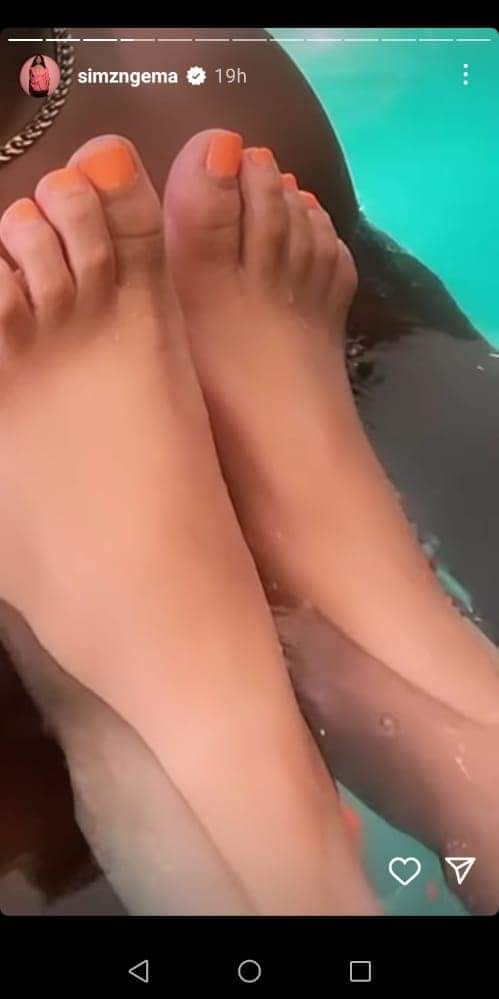 Taking to Instagram, the two love birds shared pictures of their romantic date.
In one of the pictures that was shared by Tino Chinyani, he posted a picture of himself in the pool and Simz Ngema's cute manicured feet can be seen resting on his chest. On the other hand, Simz Ngema also shared a similar picture of her feet which showed Tino Chinyani's half body and not his face.
Check it out;
People are shocked at how quick they reunited; the photos also triggered lots of thoughts and feelings.
Meanwhile, Simz and Tino are yet to publicly announce their reunion as they have chosen to keep things private, though, social media users seem to have dug out their secret.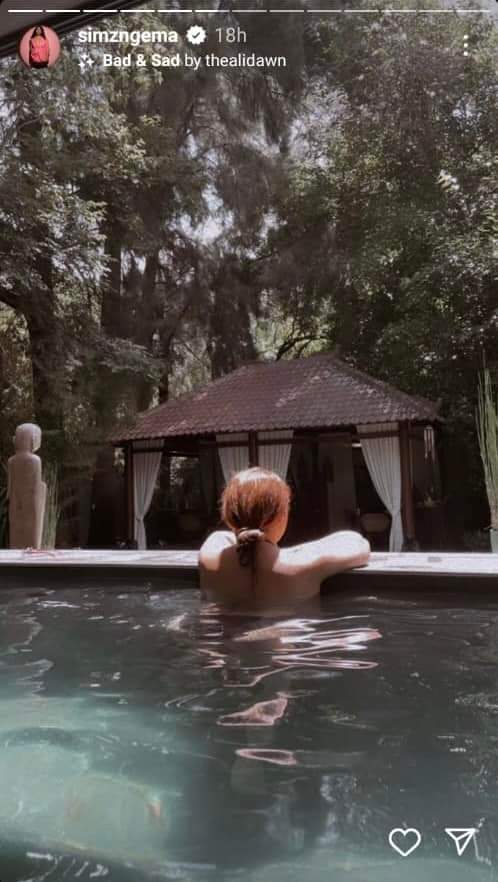 Actress Simphiwe Simz Ngema sent her fans into a state of confusion when she announced that her relationship with model and baby daddy Tino Chinyani has come to an end.
Taking to Instagram on Sunday, the actress revealed that she and Tino were no longer an item but that their separation was amicable.
Here's the Post Simz made!