Rapper Aka demands apology from Burna boy ,before he could allowed to perform in South Africa. 
This is coming hours after the news of how some South African artists petition minister of arts and culture kicking against inclusion of Burna Boy at the 'Africa Unite' concert.
When the whole Xenophobia brouhaha was ongoing, Burna Boy tweeted that;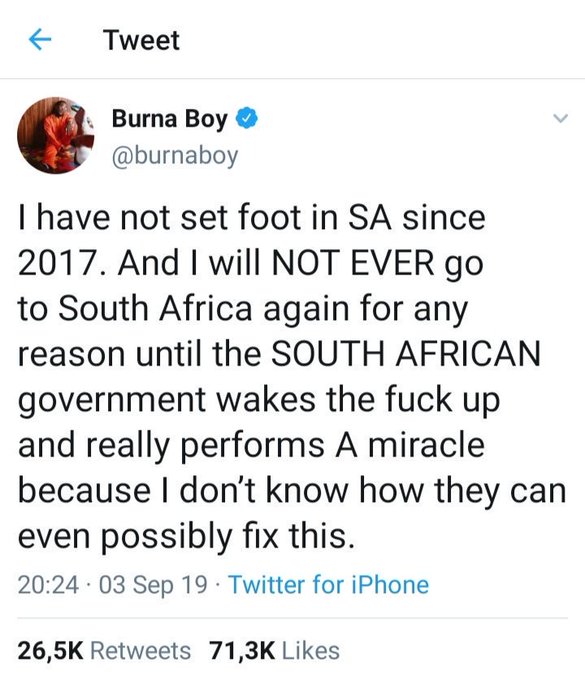 Now Burna Boy is saying;
Do you agree with AKA>??
Also, South African artists don't want to share a stage with Nigerian singer Burna Boy at the "Africans Unite" concert.
The Tshwane Entertainment Collective has written to the Arts and Culture Minister to object his inclusion. Katlego Malatji explains.
South African artists don't want to share a stage with Nigerian singer Burna Boy at the "Africans Unite" concert. The Tshwane Entertainment Collective has written to the Arts and Culture Minister to object his inclusion. Katlego Malatji explains. pic.twitter.com/oPAHWYLU25

— eNCA (@eNCA) November 13, 2019