Musician and businessman Kiernan Jarryd Forbes (AKA) is alleged to have been shot and killed while on Florida Road Durban.
Yes, Popular multi-award-winning South African music rapper Kiernan Jarryd Forbes, widely known as AKA, has been shot dead in Durban's famous Florida Road in Morningside which has a chain of bars and restaurants.
Police sources in Durban have confirmed rapper Kiernon 'AKA' Forbes was shot dead in a drive-by shooting on Florida Road on Friday night. AKA was shot 6 times.
Another person believed to be AKA's bodyguard, was also wounded, while another unidentified person, who is understood to be a close friend of AKA, has been shot dead.
Also Watch: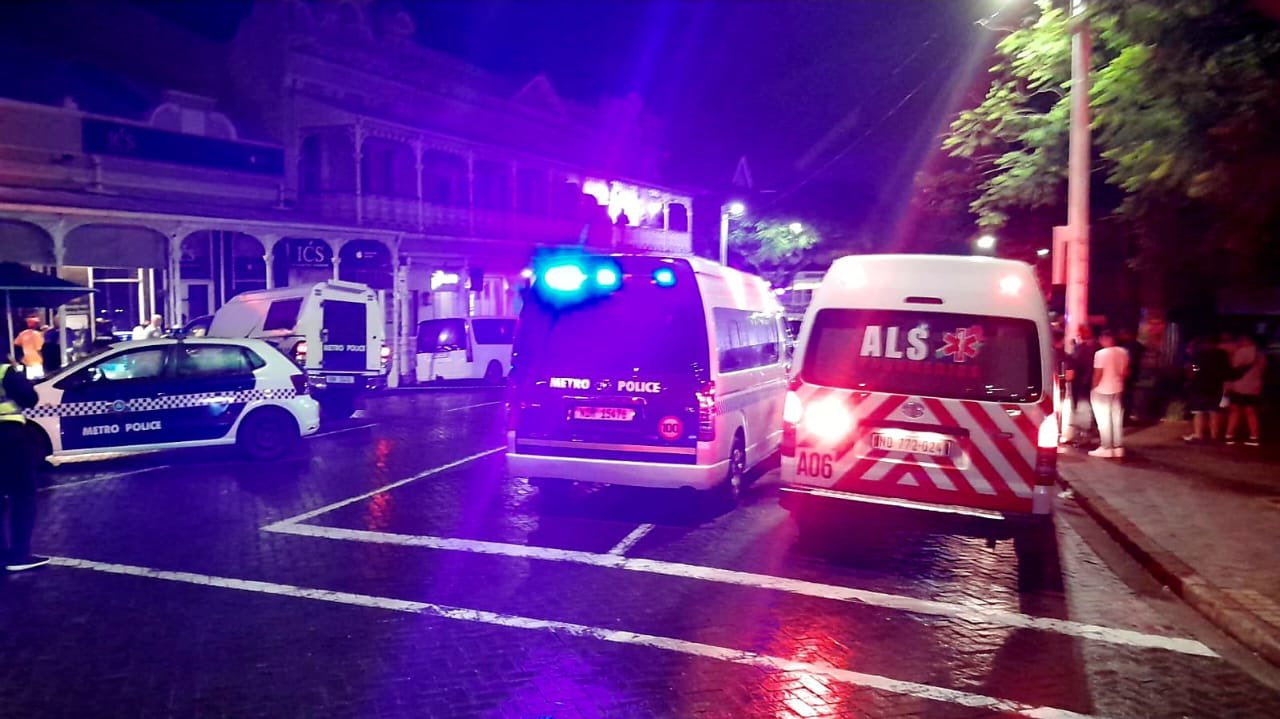 Durban's Florida road has been closed off following a drive by shooting a short while ago
Two people have been confirmed dead by emergency services, one of which is famous rapper Kiernan Forbes, affectionately known by his stage name AKA.
Guys AKA just got shot and killed in Florida Rd Durban pic.twitter.com/xU2csds8ln

— Luthuli (@LuSomethings) February 10, 2023
Police in the province were yet to officially comment on the murders, but IOL has independently confirmed from well-placed police sources, who cannot be named as they are not permitted to speak to the media.
It is understood that AKA was standing outside the Wish Restaurant when he was gunned down in a drive-by shooting. Two unknown cars are believed to have opened fire just before 10pm.
Police had cordoned off the area when an IOL team arrived at the scene on Friday night.
Reason for the incident still unclear
Not AKA…Kiernan 😪 pic.twitter.com/xukqBGtpVE

— Peché Africa 🇿🇦 (@pmcafrica) February 10, 2023
According to social media posts, AKA was due to perform at a Durban night club, YUGO, where he was expected to perform as part of his birthday celebrations.
Popular rapper Kiernan 'AKA' Forbes has passed away. The rapper was 35 years old. Forbes' family confirmed his passing in a statement, which was released on Saturday morning after reports that he was gunned down along with his close friend outside a restaurant in Durban, KwaZulu-Natal, on Friday night.
His family said:
It is with extreme sadness that we acknowledge the passing of our beloved son and confirm his untimely and tragic passing on the evening of February 10 2023. We are awaiting further details from the Durban police.
Forbes was shot dead in a drive-by shooting on Florida Road while he was standing outside Wish restaurant on Friday night.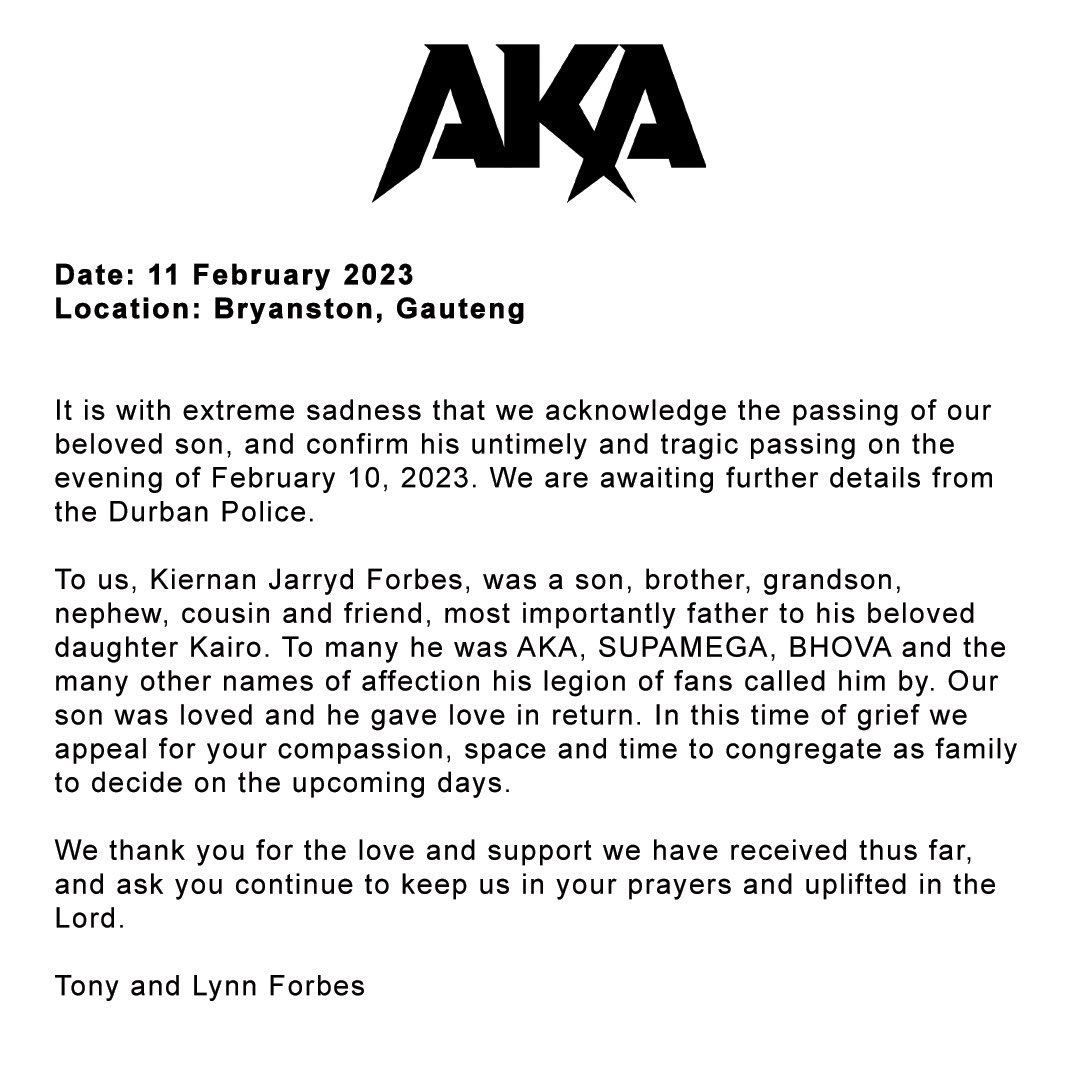 This is a developing story. More details soon!