Hulisani
and
Pysfo
split after 10 years, but they did it on amicable terms and have been adult enough to leave the bad vibes behind. They broke up in 2017. 
Psyfo and Hulisani dated for over 10 years and were often rumoured to be close to getting married. However, fans were shocked when they announced they had split.
Earlier today, we announced that former YO.TV presenter and Generations actor Sipho Ngwenya, popularly known as Psyfo got married to his partner Amira of more than three years this past weekend and, instead of congratulating the newlyweds, some tweeps saw it as an opportunity to bring in Pysfo's ex Hulisani.
Pysfo and Hulisani were affectionately loved by fans who've followed them since their yo. tv days. The fact that Ngwenya and his wife dated for just over three years before they became husband and wife doesn't sit well with some
Tweeps as they believe he wasted Ravele's time during their 10-year relationship. Here is what some people are saying;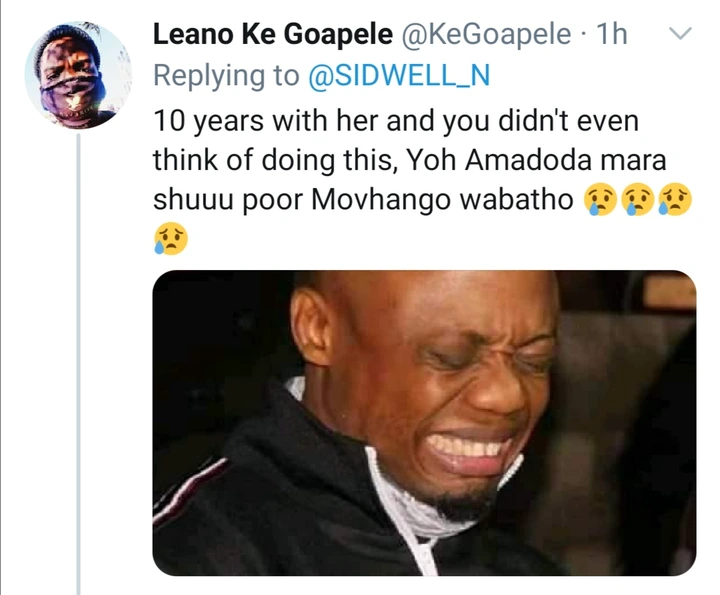 After dating for over two years, music producer Sipho 'Psyfo' Ngwenya has officially tied the knot to the love of his life, Aamirah.
The couple took to their respective social media platforms to reveal that they got hitched over the weekend at a small family affair.
 "Officially Mr and Mrs! I could not have wanted a better partner to do this with. I love you very much Mrs Ngwenya," Psyfo said.
Posting the snaps on Instagram, Psyfo shared his excitement for the next chapter of both his and Mirah's lives together and he couldn't have picked a better partner.
View this post on Instagram
He took to his IG page to share Photos from the Wedding with the caption,
" Officially Mr and Mrs!!! I could not have wanted a better partner to do this with. I love you very much Mrs Ngwenya. ❤️❤️❤️🍾🎉🤵🏽‍♀️🤵🏾 #SomewhereInTheHills #CanWeElopeABit #Shuuuuuu #TheSpaceAndI
View this post on Instagram
Check out More Photos here;
View this post on Instagram
View this post on Instagram
His happy wife also posted,
"Good people 🙃 This past Saturday (21/11/2020), was the most beautiful day of my life. I got married to my best friend on top of a mountain, in my home province and I don't have all the words to express how happy and in love I am with this man who has been so committed and loyal to me. I have many interesting and funny stories to share about our special day. Overall, I can't believe we did it mate. ❤️❤️❤️❤️❤️❤️❤️❤️❤️❤️❤️❤️"
View this post on Instagram
Also See: