DJ Fresh and Euphonik have both parted ways with Primedia effective immediately.
Earlier today DJ Fresh released a statement via his Twitter account stating that he could find "no common ground" with his former employer.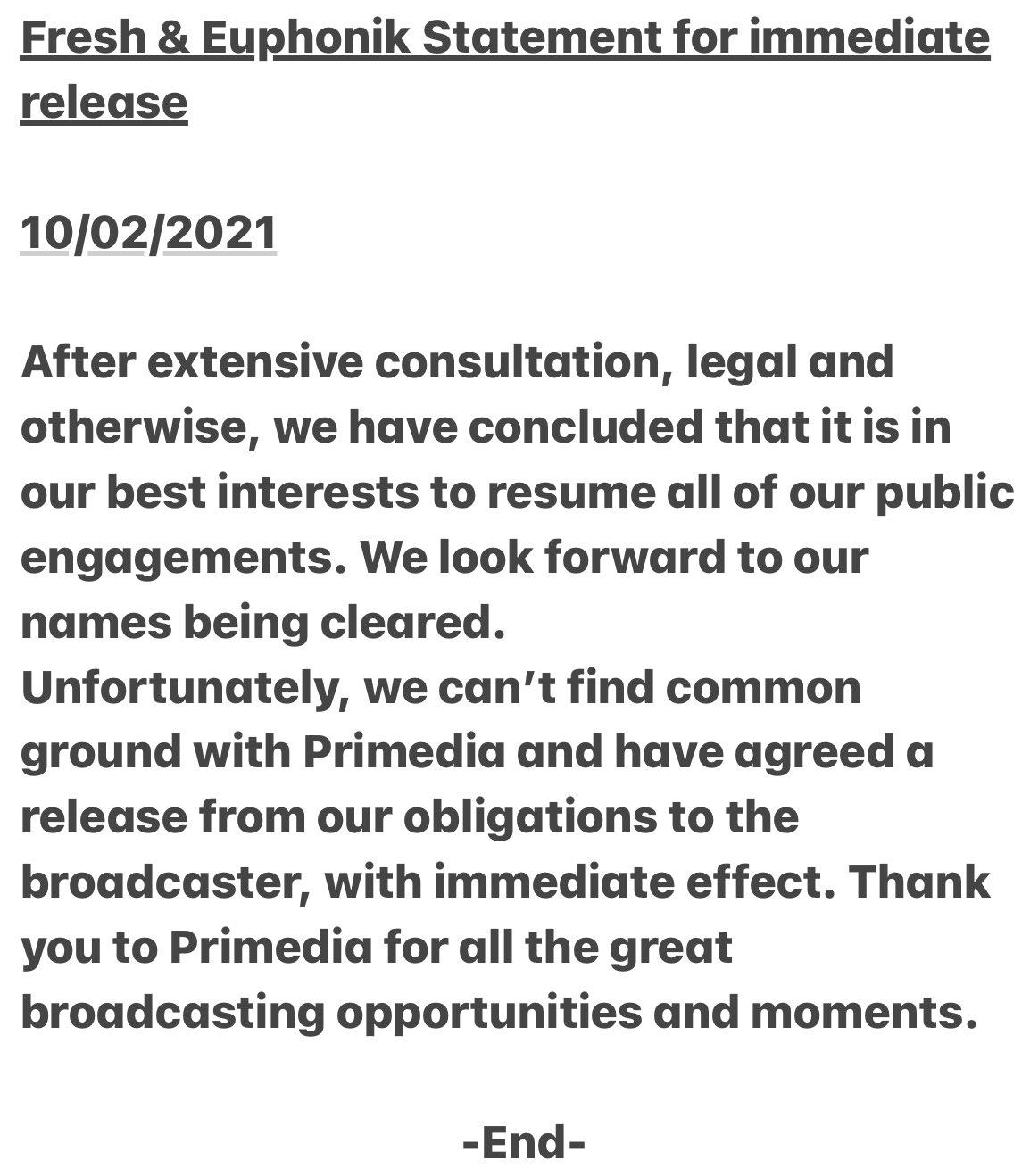 The news comes after more women came forward and accused the well-known radio presenter of rape. However, in its statement, Primedia stated that these allegations were in now way related to its decision.
The statement reads:
10 February 2021, Johannesburg – Primedia Broadcasting can confirm that, after careful consideration of the events of the last few weeks, the company has decided to release DJ Fresh and Euphonik from their contracts. Their last shows on 947 were aired on 15th January and 10th January 2021 respectively.

"This decision does not reflect a view on the veracity of any allegations against either Euphonik or Fresh. Rather it prioritises Primedia Broadcasting's business imperatives. We believe that this decision is in the best interest of our company and our various stakeholders," says Geraint Crwys-Williams, Interim CEO of Primedia Broadcasting.