Linda Mtoba is such a fashionista of note, homegirl knows how to put swag together. Whether it is her 90s inspired looks or rocking various international-inspired ensembles, she always gets it right and looks stunning.
The momma decided to partake in the #PillowCaseChallenge, which is taking social media by storm, and listen can they give her the crown, because wow she deserves it. Linda rocked her 2 pillows with black strips, paired with her Gucci belt and black and white heels.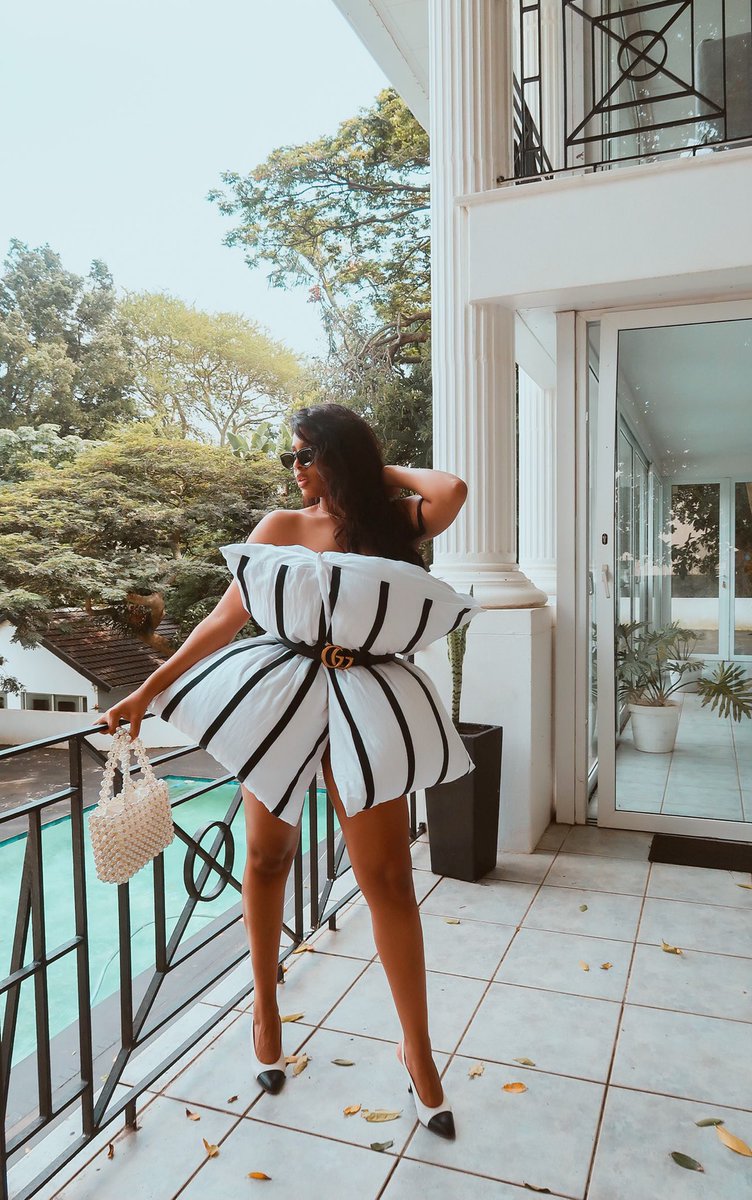 Homegirl looked really good like she can go out to party and turn heads.
This was fun#pillowcasechallenge pic.twitter.com/SAhqssDZjF

— Mrs Linda M (@Linda_Mtoba) April 10, 2020