Khaya Dladla and Mercutio Buthelezi rumored to have separated. Khaya is also a proud member of the LGBTQ community and has been in a relationship with a man named Mercutio Buthelezi.
The two have been together for years and in 2020, he shared that Mercutio proposed to him so they could get married, but it has ended in tears now.
According to reports, Dladla broke up with his boyfriend of years whom they got engaged in 2020.
Although it is not known what is the reason behind their break up but it is alleged that Mercutio Buthelezi cheated on him, with his Ex, and has gotten back together with his boyfriend whom he dated before being with Khaya.
The pair has even deleted pictures of each other on their respective social media platforms. As if that wasn't enough to cause the speculation that trouble is indeed brewing in paradise, they have also unfollowed each other on Instagram.
Check the Screenshots out;
Here's how it was reported when they got engaged;
Congratulations to Gagasi FM Radio Personality and former Uzalo Actor Khaya Dladla (GC) and his partner Mercutio Buthelezi who got engaged over the weekend.
Actor Khaya Dladla is officially off the market as he said yes when Mercutio Buthelezi asked for his hand in marriage. The two lovers announced their engagement on Sunday and the congratulatory messages came flooding.
Announcing the news, Khaya said, "So he proposed and I SAID YES," as he showed off the flashy ring.
The man also posted;  "Our moment has finally arrived and his officially mine ?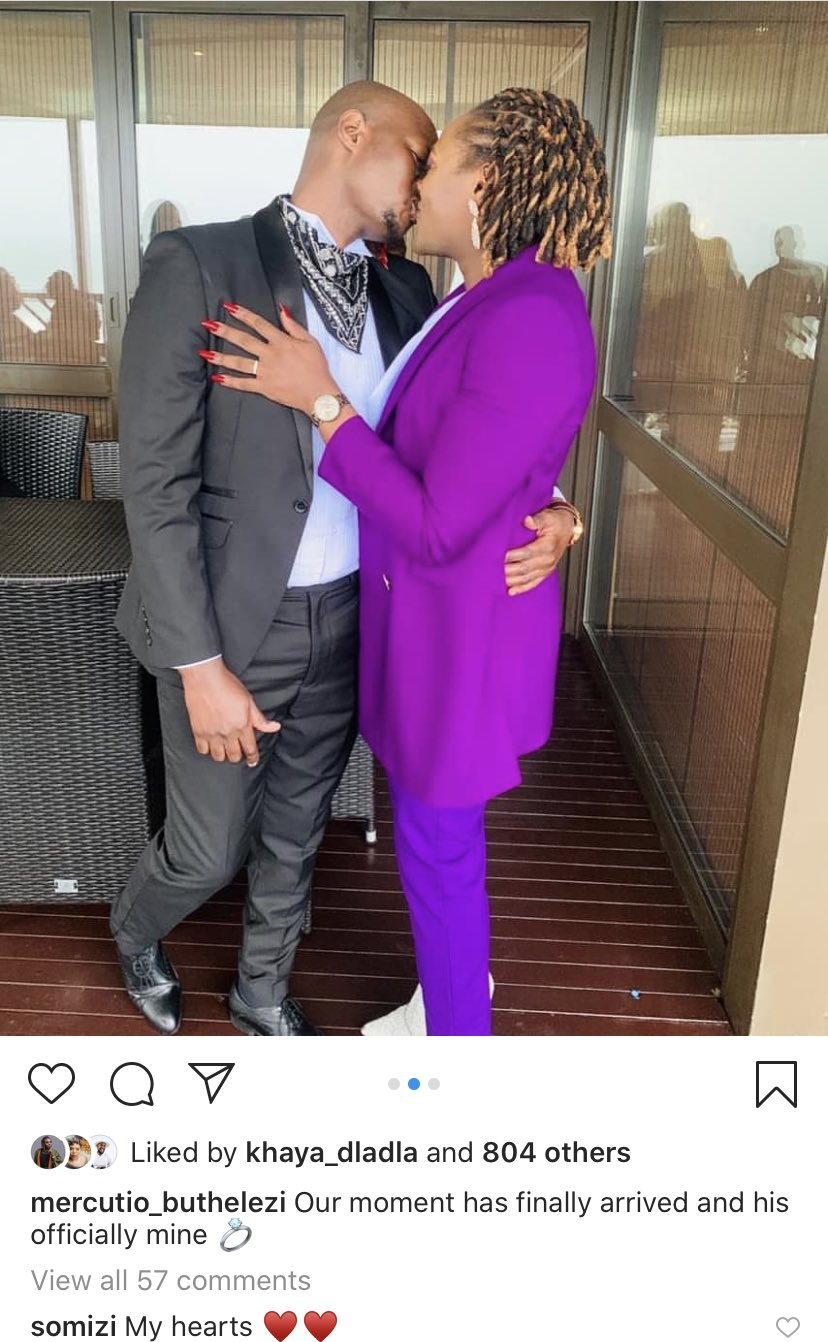 Also See;