Motsweding FM radio presenter and DJ Kabelo Molopyane, has passed at aged 45 this early morning.
The passing of the radio presenter who has been with Motsweding for almost two decades was confirmed by the station in one of their news bulletins.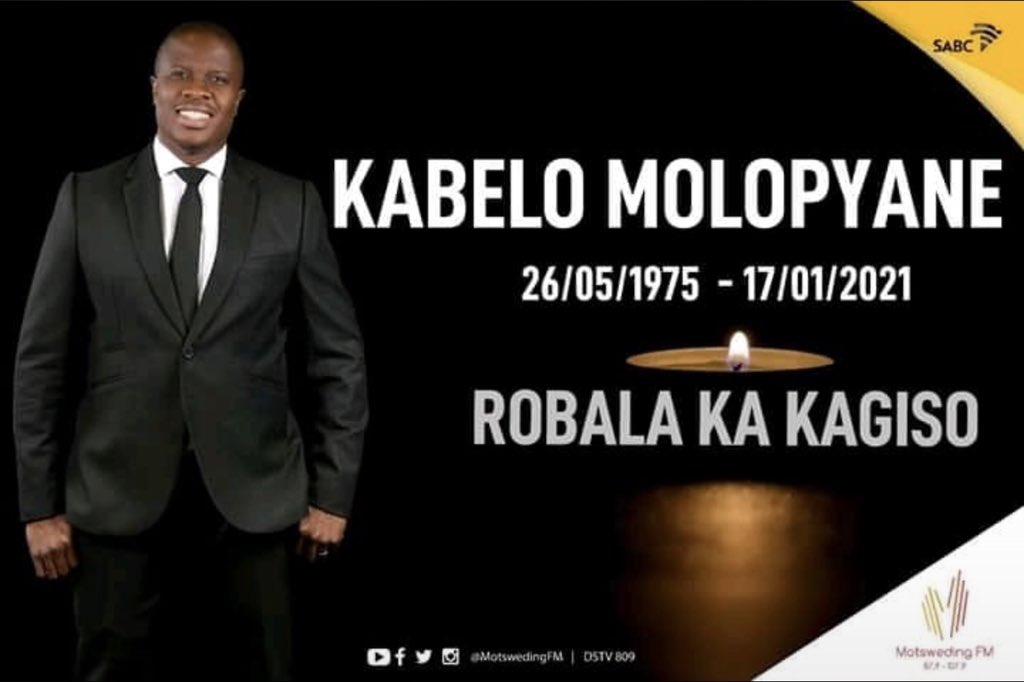 According to reports, the radio mogul died from Covid-19 related complications.
Here is one of his memorable moments;
May your Soul Rest in Peace 🕊️🕊️🕊️🕊️🕊️🕊️#RIPKBMolopyane pic.twitter.com/MMmy76u33C

— Kamogelo Seboletswe 🌻 (@KamoSebolecwe) January 17, 2021
Sincere condolences to the family, friends & supporters.
More Details soon. RIP!