TV personality Moshe Ndiki , and Phelo Bala used to be an item but broke up.
Well, Phelo Bala  shook the world when took to social media and showed off that after your first public heartbreak you can bounce back in a tailored suit with a completely new man and no caption.
The one-third of the popular Bala Brothers and former "Joyous Celebration" choir member broke the internet after he posted a series of images with what people could only guess was his new man.
Phelo first posted the images on Instagram and maybe recognizing that nothing says I-have-moved-on like matching outfits with new bae, took the snaps and created a post for Twitter to indulge themselves in interrogating and trolling. Never ones to disappoint, tweeps did as they were required. The tweet has to be Phelo's most interactive post to date, but it was a messy dragging session.
Tweeps filled the post with memes, but the choice of memes was deliberate. Most of the reactions were classic memes, gifs and short videos of from ex and beloved media personality, Moshe Ndiki.
— Phelo Bala (@PheloBala) September 18, 2020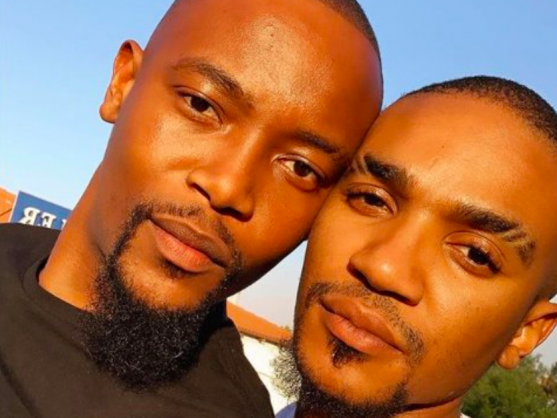 Throwback photo of Moshe Ndiki (L) and Phelo Bala (R)
Must Read: