Mohale: On The Record officially released on Thursday 4 August. The Showmax special was hosted by Aldrin Sampear. Sampear brought up an episode of Mohale's estranged husband Somizi's reality show.
Accusations of wanting 50% of Somizi's estate have been one of the most talked about things about the latest season of LTDWS and Mohale says it's all BS.
Mohale has finally reacted to property sharing allegations. According to Mohale, he only asked for 50% of the wedding money they received from Showmax. Mohale said he only wanted his clothes; his half of the wedding royalties and a damaged car
Here's the Video;
mohale motaung denies demanding 50% of sarafina's assets. pic.twitter.com/DpO7HyGpnI

— Musa Khawula (@MusaKhawula) August 4, 2022
He goes on to layout communications from his lawyer to Somizi's lawyer which he says clearly state the things Mohale wants from his ex-husband which include the clothes he left at Somizi's home, to be reimbursed for damage to his car inflicted by Somizi and half of the money paid to them for their wedding special (R1.5 million in total reportedly owed to them both by the production house behind the special, Legend Manqele's Bar Leader TV).
Musician Vusi Nova, who once made it clear that he wasn't a "fan" of Motaung and only tolerated him because of Mhlongo, is someone that Motaung said he only met three years into his relationship with Mhlongo.
"I was particularly shocked because I didn't spend much time with Vusi and I think Vusi came over to the house three times when I was there. So I wasn't sure how he reached a conclusion to say he didn't like me," said Motaung on the tell-all.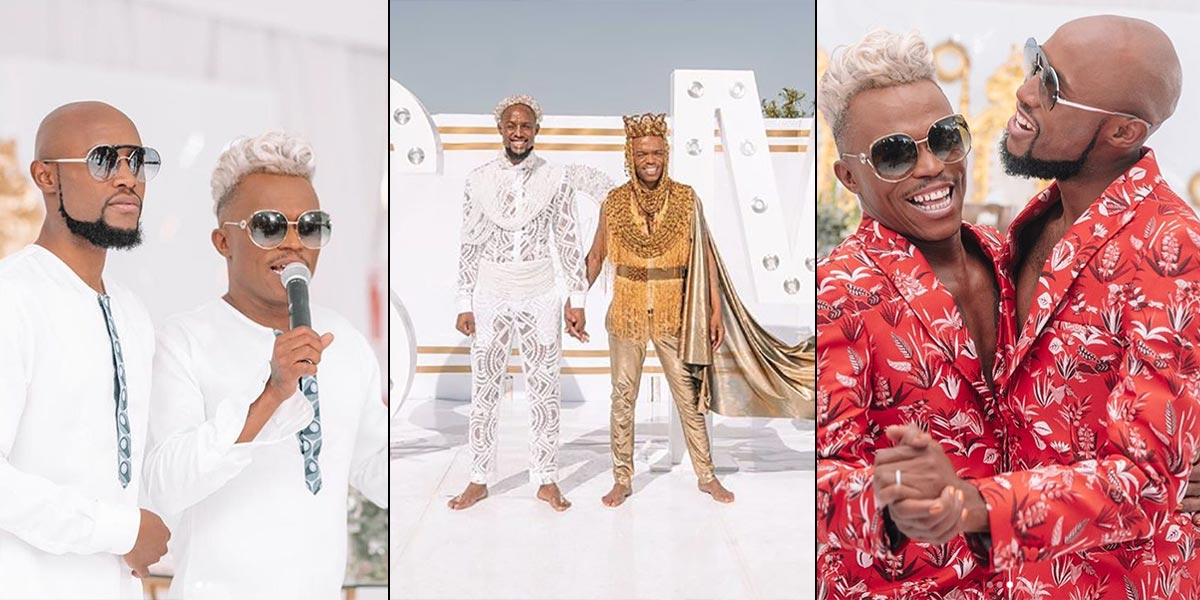 Mohale said Somizi has accomplished a lot in his life, but his marriage was the missing puzzle. He also opened up about one of their domestic violence tiffs where Somizi allegedly assaulted him after coming from a gig in Durban.
Mohale said Somizi accused him of lying. "I remember he had a bottle of champagne in his hand and I was trying to take off the clothes I was wearing and he started spilling champagne on me. With  me trying to find out what was going on he started beating me up and I remember him saying he needs to mess up my face because this beautiful face is messing things up for him and I remember covering my face because the shoes he was wearing were going to damage my face," Mohale continued.
"He started hitting me in the ribs and legs and I couldn't walk. I crawled down the stairs at that point I believed my ribs were broken because I couldn't move this part of my body and in doing that I reached for my car keys and I ran out."
"I remember him trying to block the driveway with his car and I said to him if anything just allow me to leave. I called a friends of mine who is a doctor who was stationed in Vosloorus, and I remember him checking me and saying to me my ribs were not broken but there was a stretch in there and Somizi was calling trying to figure out where I was.