TV Presenter, Minnie Dlamini has finally decided to flaunt her post-partum body, i.e. she's posted a photo of how she looks after giving birth 1 week ago.
She took to her IG page and posted, uMama kabani lona? 😜 #SnapBack 💎
Here it is;
View this post on Instagram
TV darling Minnie Dlamini-Jones and her husband, Quinton, have welcomed their first child on Nomvember, 16, 2020.
In September Dlamini-Jones announced she was expecting her first child with her husband. The couple celebrated their third year anniversary with the announcement.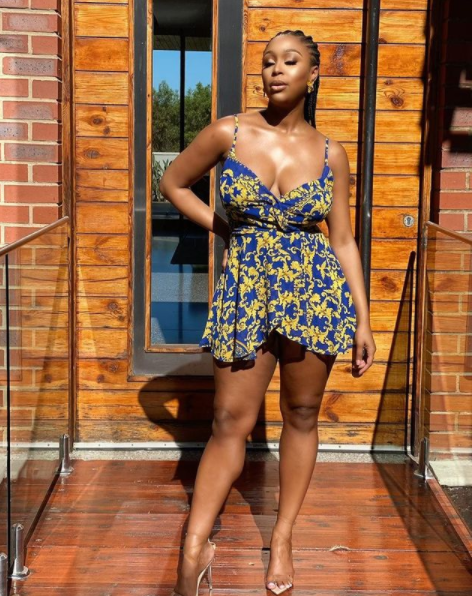 She announced in October that she was taking a break from the silver screen in preparation of the delivery of her first child.
"I've had the most amazing journey and I can't wait to meet my child. See you on TV 2021 I'm out," she said at the time.
Our King has arrived 👑
Welcome Netha Makhosini Jones 💎#TheJoneses ❤️ announced Minnie on Monday morning.
Here is the Photo of the Baby Boy;
View this post on Instagram
The couple have named their child Netha Makhosini Jones, with his middle name presumably a tribute to her brother, Khosini Dlamini, who passed on earlier this year.
Congratulatory messages have been pouring in for the couple.
Also See: