Celebrities
'Men are not possessions, you don't just take and run with it' – Mihlali Ndamase fires at those who claim she snatched married man, Leeroy Sidambe
Mihlali's name has been trolled for being a man-stealer after rumours that her boyfriend Leeroy is married to Mary Jane Sidambe.
Despite the fact that he still has a picture of him and his wife as his Instagram profile picture, it is rumored that their divorce is not finalized yet.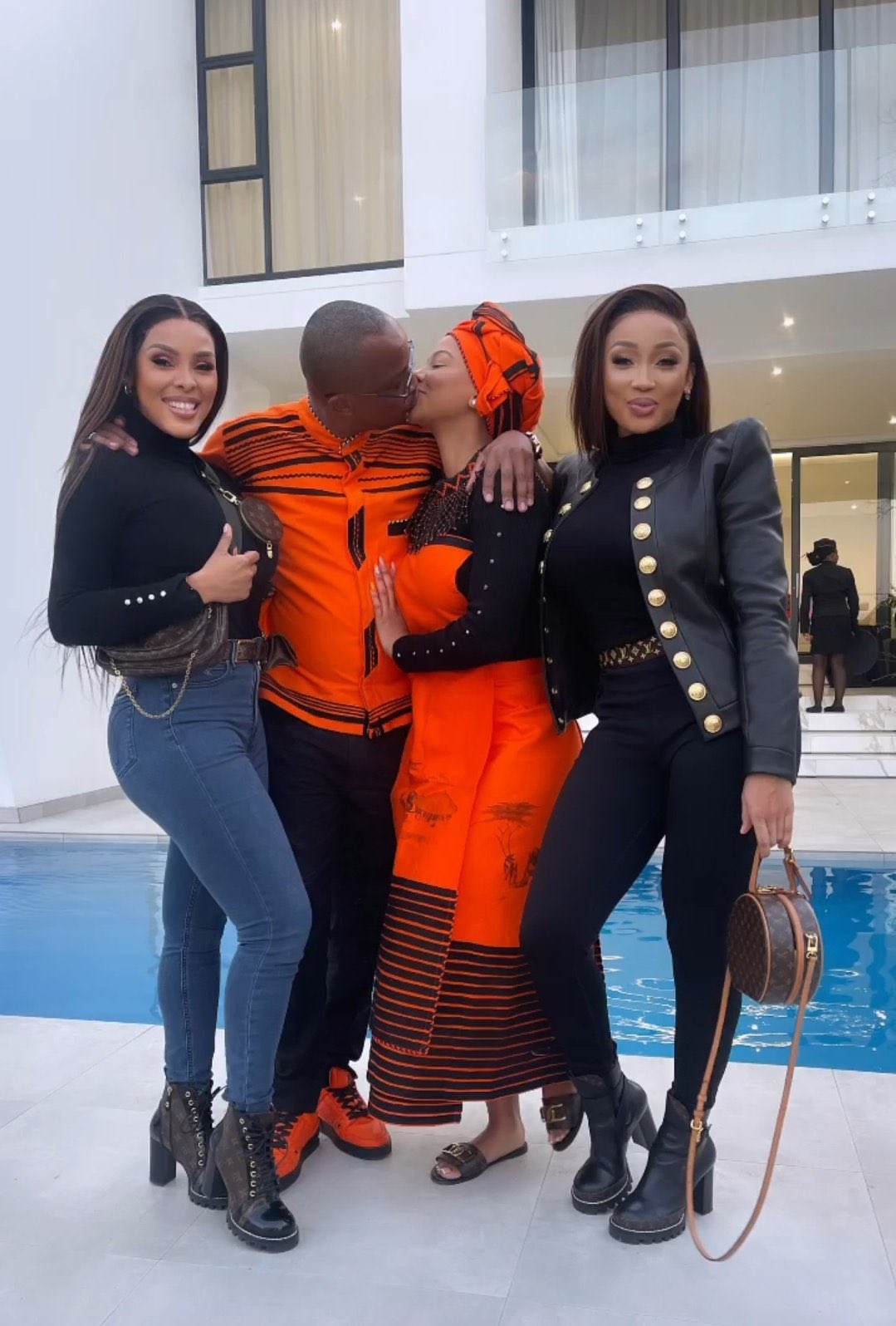 Speaking to the publication, Mihlali encouraged women to not date because they are desperate, saying that could be dangerous.
"Valuing relationships from a place of need is the most dangerous approach to have," she told the publication.
"Don't look for a partner who you need to fill something in you. When it comes to navigating that, I am very big on only looking for happiness with the person I am with and once that becomes toxic and full of insecurities, I leave."
Speaking on the title she is given of being a man snatcher, Mihlali said men are not possessions.
"Another important thing is that men are not possessions, you don't just take and run with it. People are responsible for themselves. We make it seem like these men cannot think for themselves and in that regard, we never hold them to the same standards we hold women."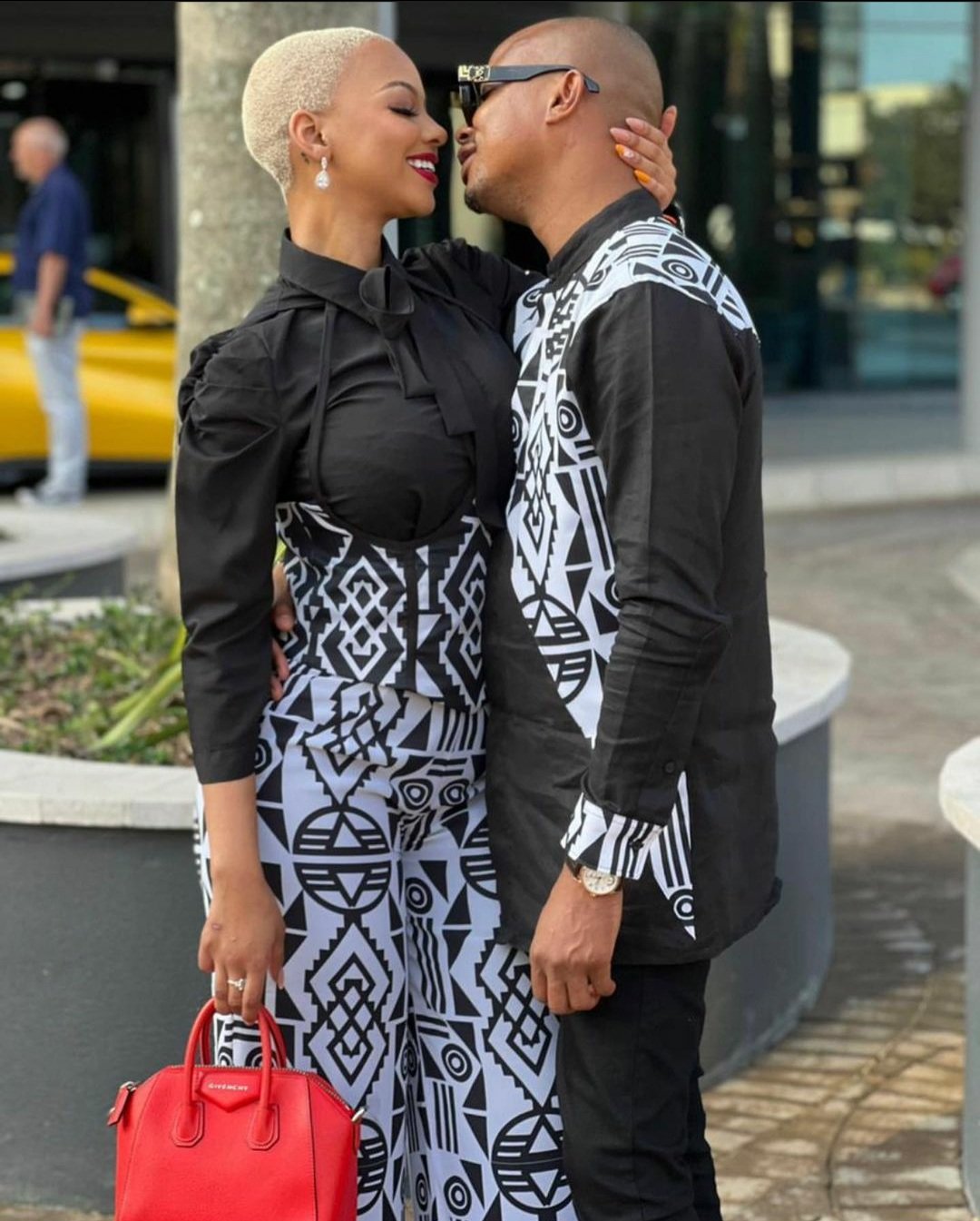 After months of speculation, Mihlali Ndamase has confirmed rumours she is dating married businessman Leeroy Sidambe. The couple – who up until now has kept a low profile – have gone Instagram official.
Taking to his IG Stories on Saturday evening, the wealthy businessman – who is friends with the likes of Somizi and Shauwn "MaMkhize" – posted a picture of him embracing his girlfriend Mihlali.
The couple is seen wearing matching black and white outfits, courtesy of local designers House of Fabrosanz.
"Served", he captioned the pic.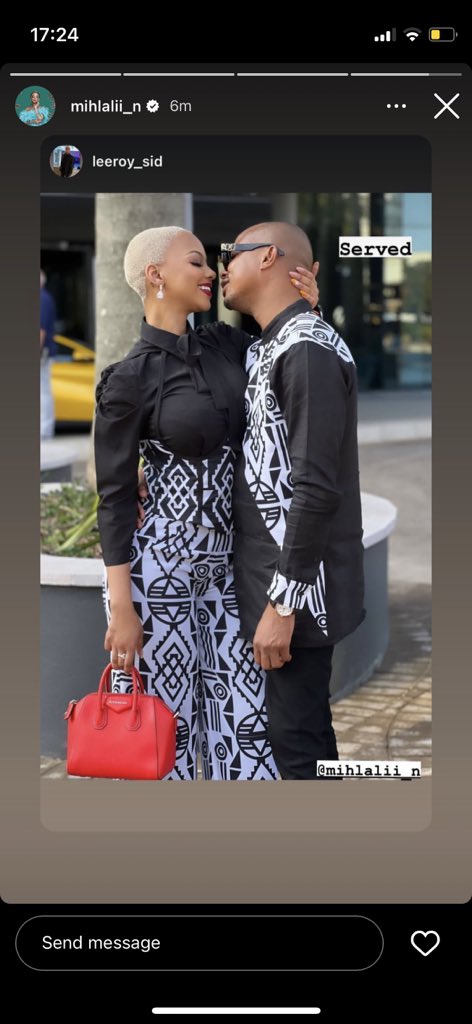 Also Read:
More soon!