Producer and composter Lebo M and his wife Angela Ngani-Casara have gone their separate ways, again after another attempt to build a family.
The couple had tried their luck at love with each other three times. They have gone their separate ways again, they said in a statement. The couple got back in 2020 hoping it would work this time around, but still.
The news of their separation has been confirmed by the couple's spokesman Neo Motlhala. Neo said both Lebo M and Angela have requested privacy as they try to heal and navigate the new chapters of their lives.
In a joint statement, the couple said they tried but they failed to connect
"We had hoped that the third attempt would have been the final one in both our lives," read the statement.
They said they were proud of their effort.
"We have tried hard and we are proud of our efforts. Regrettably, we simply didn't connect," said the couple.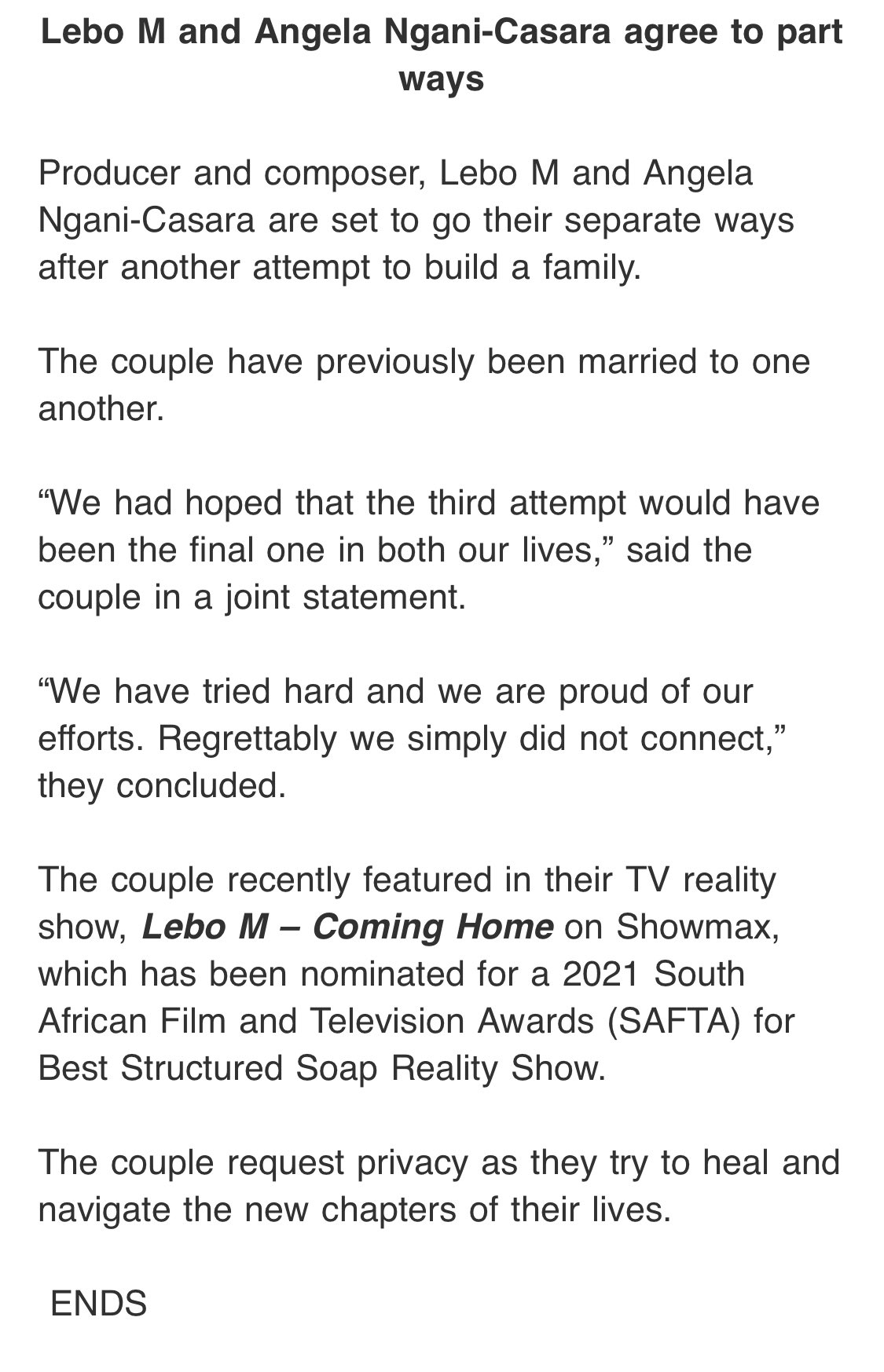 Lebo M, whose real name is Lebohang Morake, and Angela got back together last year and moved in together with their four children.
The four children include the one whose mother is the former Generations: The Legacy star Zoe Mthiyane.
They got back together after he separated with his ex-fiance Malefu Ntsala, whom he was set to get married to.
The marriage was going to be Lebo M's fifth one.
– Dailysun