Somizi Mhlongo is feeling untouchable after wrapping up Idols SA season 18 as a judge.
While Proverb confirmed his return on Sunday for the next season as host, questions are still in the air if the judges, including Thembi Seete and JR, will also make a comeback with the changes on the show.
While standing in for Anele Mdoda on 947 recently, Somizi, who had to step down from his role before, jokingly said he was happy he couldn't get fired after that gig.
No one can fire me 😂😂😂😂😂 Somizi is broadcasting cream kodwa guys 😂😂😂😂😂😂😂😂😂 https://t.co/FNRokE2ZYF

— Anele Mdoda (@Anele) November 17, 2022
"Thank God no-one can fire me. As I was driving I thought, I'm no longer there so no-one can fire me," he said.
Anele reacted to his comment, dubbing Somizi "broadcasting cream".
In August 2021, Somizi had to take a break from his gigs amid claims he allegedly abused his estranged husband Mohale after the companies he was affiliated to were pressed by the public to address the matter.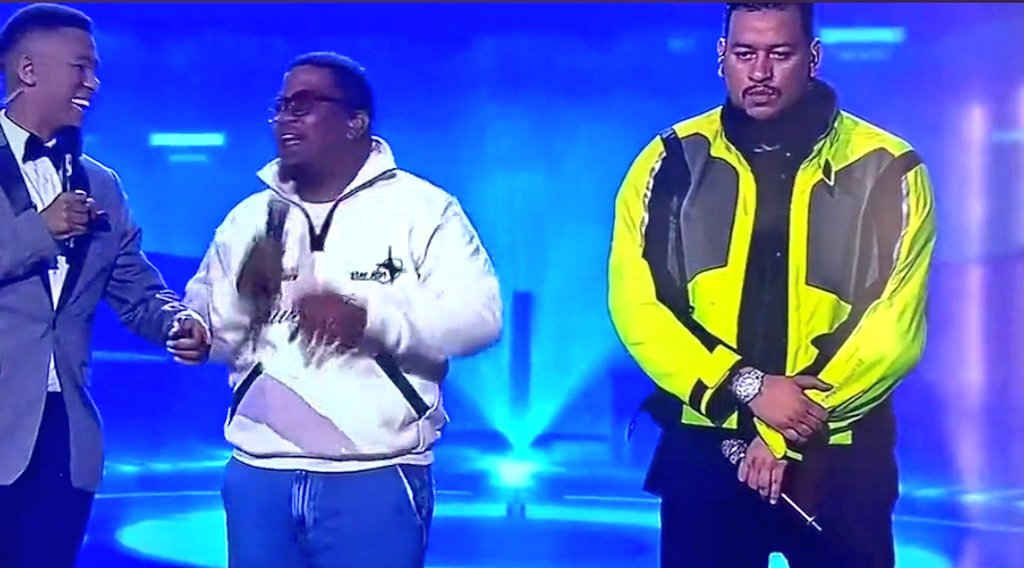 In a related news,
Following AKA's performance with fellow Idols judge JR Bogopa, the show's host Proverb invited Somizi and Thembi Seete to critique the pair's performance the same way they do with the show's contestants.
"You know, I've seen better but… uhm, you know, when I started this industry…" he began as Thembi, Proverb and JR laughed while AKA squinted at him in confusion.
What are your thoughts on the way AKA looked at Somizi even after Somizi said he was joking with his "critique" of AKA and fellow judge JR's performance at the #IdolsSA finale? pic.twitter.com/t0QGnjaRw6

— All4Women.co.za (@all4women) November 14, 2022
He proceeded as if to let them know what the performance was missing before cutting the joke and telling them that he thought their performance was amazing.
AKA continued to stare angrily at Somizi as Proverb linked to the next segment and fans caught every second of the tense exchange.