Controversial actress Khanyi Mbau has taken a swipe at the spake at which South African celebrities are announcing themselves as sangomas or traditional healers.
In a recent Instagram story, she had asked people to first take anti-depressant drugs before coming out to claim sangoma calling.
Apparently, she believes many people who have come out as sangomas may not really have the calling but are just depressed. Her verdict comes just after Phelo Bala, a one-time partner to Moshe Ndiki, announced that he was accepting his sangoma calling.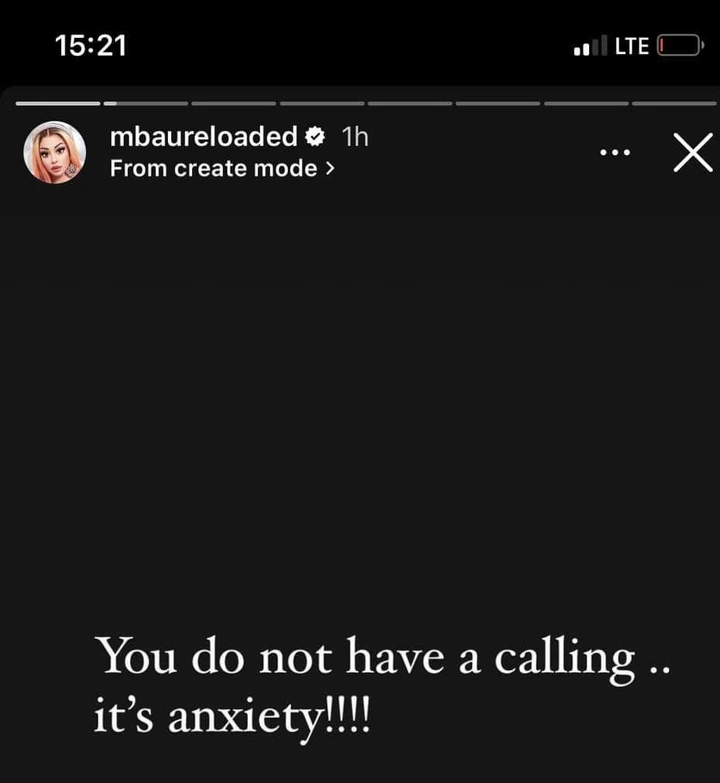 In her first story, she declaimed that you do not have a calling… it's anxiety!!! This is the most anxious generation. That's why we have so many sangomas. Urban sangomas."
She says anxiety is serious, so much you'd swear you are called to dance to your ancestor's drum.
"Anxiety is wild! You will hear drums, I swear!! laugh it off. You aren't alone, just get magnesium and a bit of sun B12 and have sea moss. That's the only sea u need."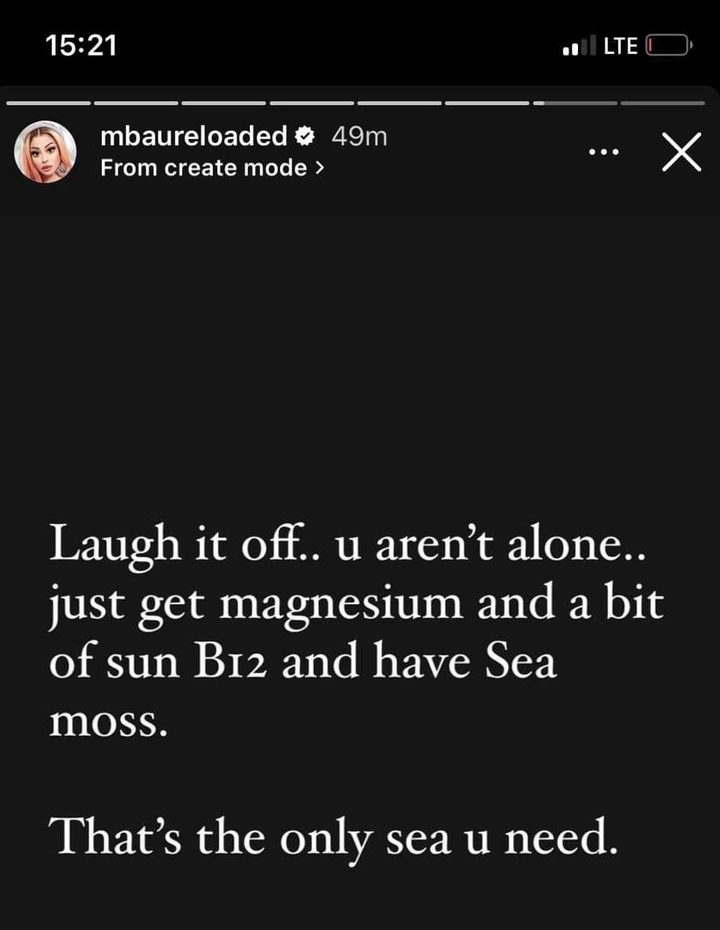 In a follow-up story, she had made it clear that she was not attacking anyone, just trying to save them money. So instead of buying cows and chickens and claiming sangoma calling, they could invest way less by buying anti-depressants, which she recommended. You can check out her posts below.
Her posts caught the attention of many South Africans, some of whom supported her take on celebs claiming sangoma calling.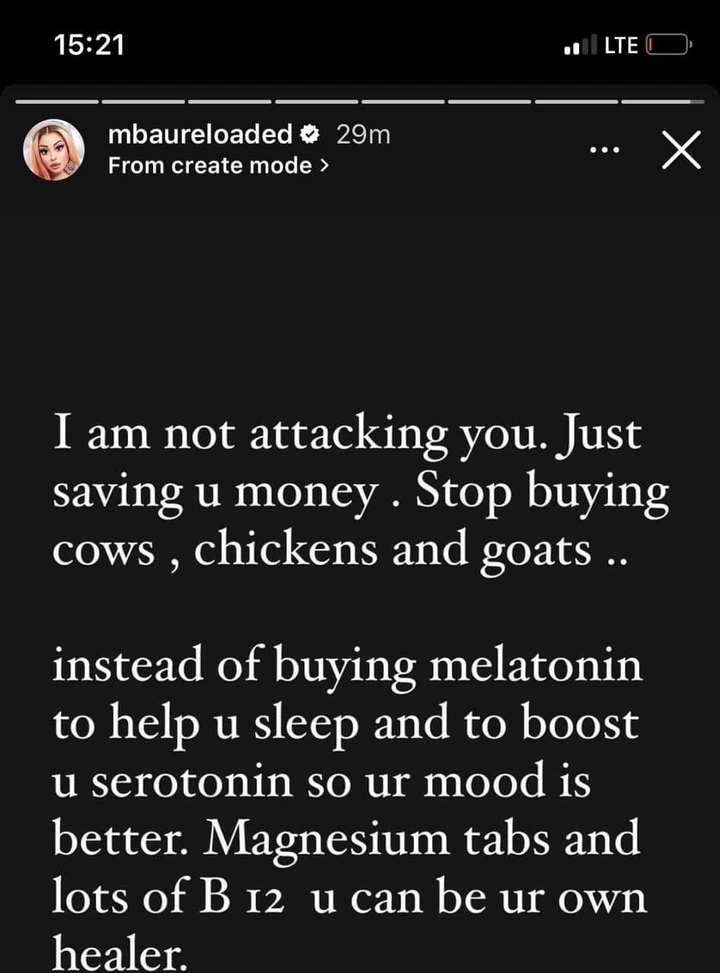 Khanyi says that she is not attacking anybody but rather dishing out tips about saving money.
"I am not attacking you. Just saving you money. Stop buying cows, chickens and goats. Instead of buying melatonin to help you sleep and to boost your serotonin so your mood is better. Magnesium tabs and lots of B12 you can be your own healer."