Actress and reality TV star Khanyi Mbau is juggling a thriving career in SA while living luxuriously in the UAE.
In a sit-down with TshisaLIVE at one of Johannesburg's top celebrity restaurants — Gemelli — Khanyi spilled the beans on her career and life in Dubai with her bae and her thriving career in Mzansi over a glass of Moet & Chandon Brut Imperial.
The couple's relationship has made headlines on several occasions, infamously when her partner took to the timeline weeping out of distress after she abruptly travelled back to SA late last year without his knowledge.
Recalling that viral moment, Khanyi said she felt it made her realise the great love her partner has for her.
"That made me fall in love with him even more … that this man went public to say 'guys, I'm stressed, I don't know where my heart is' … that is love."
View this post on Instagram
While the actress is not sure whether she's looking to start a family with Kudzai just yet, her daughter has given her the thumbs up on their relationship and her move to Dubai as long as she remembers to keep the balance.
"I'm in a relationship with a man that I'm not married to, maybe when we're married we can then find a way, but at the moment I'm still trying to find my own route, this is my journey.
"I'm allowing her [Khanu] to also weigh her options and her feelings to see how she feels about my relationships and my choices … She loves him and they love each other and they get along, but my daughter always fights for her, his time, me time … she's always preaching balance."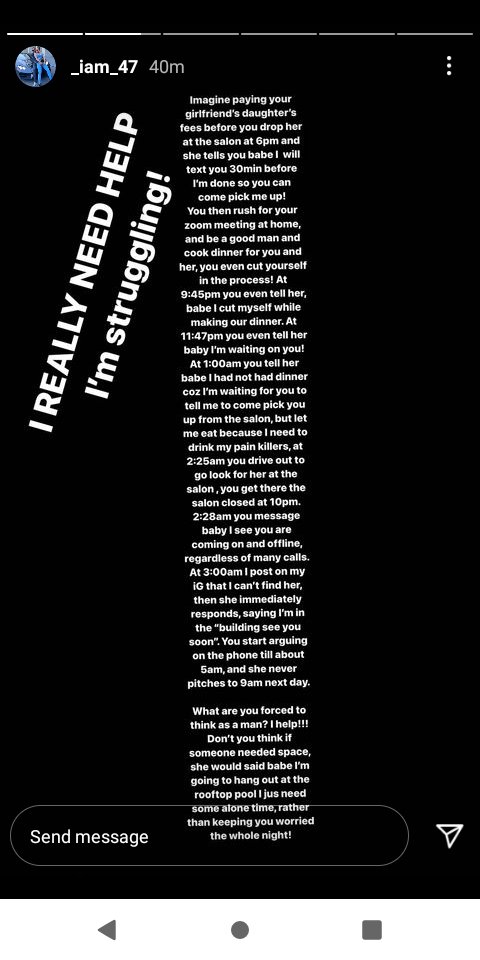 Khanyi Mbau leaves her lover Kudzai Terrence Mushonga devastated and shattered in Dubai. The two are known to be on vacation in Dubai, and they've been serving love goals with sizzling vacay content on social media.
'Poor' Kudzi was left heartbroken and in shock last night after her famous girlfriend Khanyi Mbau pulled a no show for one of his romantics. He had to go on Insta stories in search of her the whole night.
According to Kudzai Mushonga, a Zimbabwean businessman currently in hiding in the neighbouring South Africa, Khanyi had left home for saloon when the whole ruckus came to light.
After getting dropped off at a Saloon at 6pm with a promise of calling her boyfriend 30 minutes before she was done, Khanyi decided to mizz Kudzi and join her friends to Rooftoop pool for a few drinks. This, without her utopian boyfriend's knowledge.