Khanyi Mbau is topping the trends on social media after a close source revealed that she had broken up with her millionaire boyfriend Kudzai Mushonga. Khanyi has been dating Kudzai for almost two years, and it's without a doubt that the duo were one of Mzansi's power couples.
Rumours have it that Kudzai is back on the streets and enjoying life with new friends. On the other hand, Khanyi Mbau is struggling to make ends meet. Khanyi is rumoured to be hustling and doing gigs to put food on the table.
View this post on Instagram
A  close source told Savanna News that:
Admin,,, I have a scoop for you. It looks like Khanyi and Khudzie have broken up and madam is keeping it on the low, Kudzie is back in the streets living his best life without her, rumour says she blocked him and she's back in SA hustling and the lifestyle is not even there, says anonymous on the DM
To confirm the news of Kahnyi Mbau's break up with Kudzai Mushonga, she has deleted the Zimbabwean flag on her Instagram page.
The couple's relationship has made headlines on several occasions, infamously when her partner took to the timeline weeping out of distress after she abruptly travelled back to SA late last year without his knowledge.
Recalling that viral moment, Khanyi said she felt it made her realise the great love her partner has for her.
"… that this man went public to say 'guys, I'm stressed, I don't know where my heart is' … that is love. That made me fall in love with him even more "
While the actress is not sure whether she's looking to start a family with Kudzai just yet, her daughter has given her the thumbs up on their relationship and her move to Dubai as long as she remembers to keep the balance.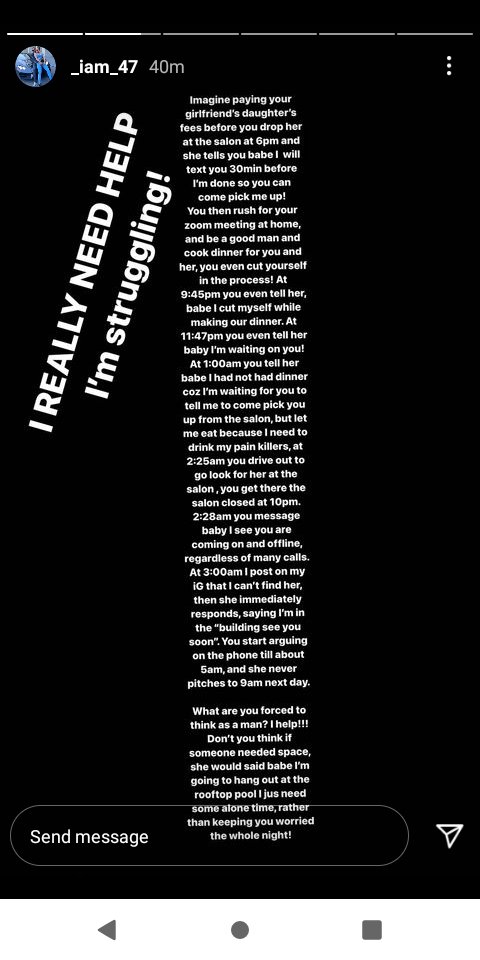 "I'm in a relationship with a man that I'm not married to, maybe when we're married we can then find a way, but at the moment I'm still trying to find my own route, this is my journey.
"I'm allowing her [Khanu] to also weigh her options and her feelings to see how she feels about my relationships and my choices … She loves him and they love each other and they get along, but my daughter always fights for her, his time, me time … she's always preaching balance."