Lady Du is booked and busy and her bank account might tell you exactly that. But she does not praise all the money she has acquired and does not think she is wealthy through material things.
Lady Du revealed that she and Andile broke up a month ago and had to come to terms with her breakup. So people might think she is hurting but se said she is not, instead she is at a happier place.
Andile mentioned that witchcraft caused their split and that women used to use dark magic on Lady Du to get her to stay away from Andile. But he is hopeful that they will find their ways back to each other.
View this post on Instagram
The Amapiano Queen made it clear that she is not hurting despite what people might think, "I know some of you think I'm hurting but to be honest with you from the bottom of my soul, I am in such a happy place, I feel free. I actually feel lighter and more revived. Spiritually and mentally." Lady Du added, "A strong woman is one that keeps quiet and trusts what God is about to display in her life."
She encourages her fans to cry if need be, "It's ok to cry as long as you release whatever you are feeling, it's ok to be transparent so people never have things to say that are beyond your control. I don't live life watching what I say and do. I actually live by the truth nothing but the truth, I don't have to tell 10 stories to correct the lies.
Woza hitmaker Lady Du and her husband, actor Andile Mxakaza, are no longer married. 
Andile and Lady Du started dating early last year but Andile knew he'd found the one and asked Lady Du to marry him in August 2020, three months into their relationship.
Fast forward to January, 2022 , the pair have been living blissfully, but it has now ended.
Lady Du took to her IG page to announce what's the current status between her and her man. She posted;
I am not one for gossip, it bores me. This is from my heart, We did not break up, we followed our hearts and that meant separating before things went south. I've had numerous attacks from people I didn't even know, people making me uncomfortable because of culture, people attacking my character, scratching my cars. So I decided it's best I follow my heart and leave my relationship.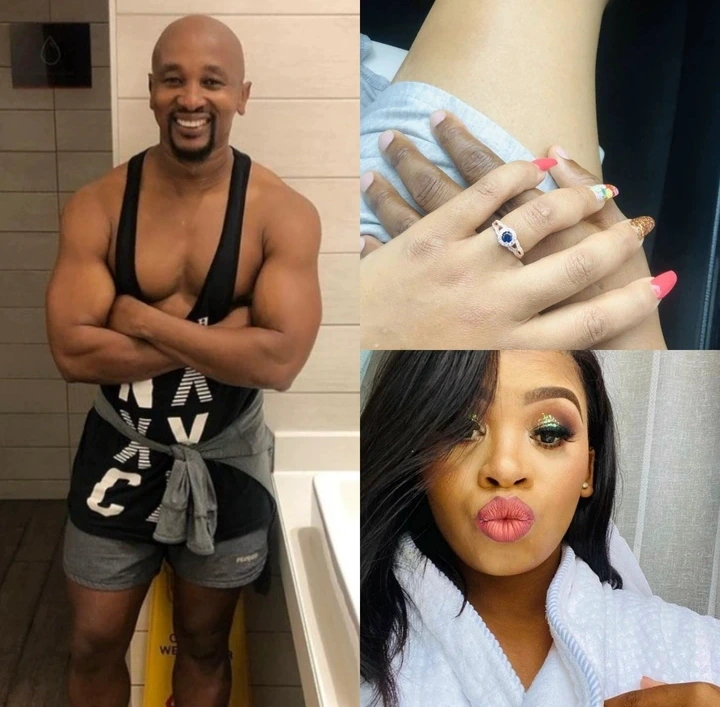 We also realised we want different things.
So we are both happy with the decision and we ask that you kindly respect it. It hasn't affected any of us. Let it not affect you or make you sad.
It's life. We all need to live honest lives 🙏❤️
I love you WAWA
Andile Mxakaza wishes Lady Du well as he accepts the decision by Lady Du to separate.
In other words,  they are not breaking up…they want to experience different things.. Something like, it's an open relationship now ..when 1 gets their fingers burnt,  they return.
We wish them all the best!
Also See: