Gogo Maweni has reportedly called out her baby daddy, SK Khoza for failing to pay child maintenance for their 7 year old son. Few months ago, the star trended after she was accused of being behind SK's wild behaviour.
For months Gogo Maweni has alleged that SK Khoza has not been supporting their child financially. She has reiterated that she is more than capable of supporting their child alone, like she has been doing so for years. Maweni has always prided herself as being someone who is not new to money and therefore is not new to the high life and does not need SK's money or fame.
Speaking to Zimoja, she said she is well off and has three houses, several cats and businesses which she apparently bought using cash. Maweni said she can afford her lifestyle but that does not give SK the free pass to not support their child.
With SK's highly anticipated return to productions, she reckons it is time for him to be a dad.
"He's got a job now, he must pay," the reality star told Zimoja.
Maweni further stated that she will be in talks with her lawyer and will not take him to maintenance court.
"…I'll deal with him legally. I don't need to use muthi on him either, the law must take its course to make sure that he plays his part as a parent," she added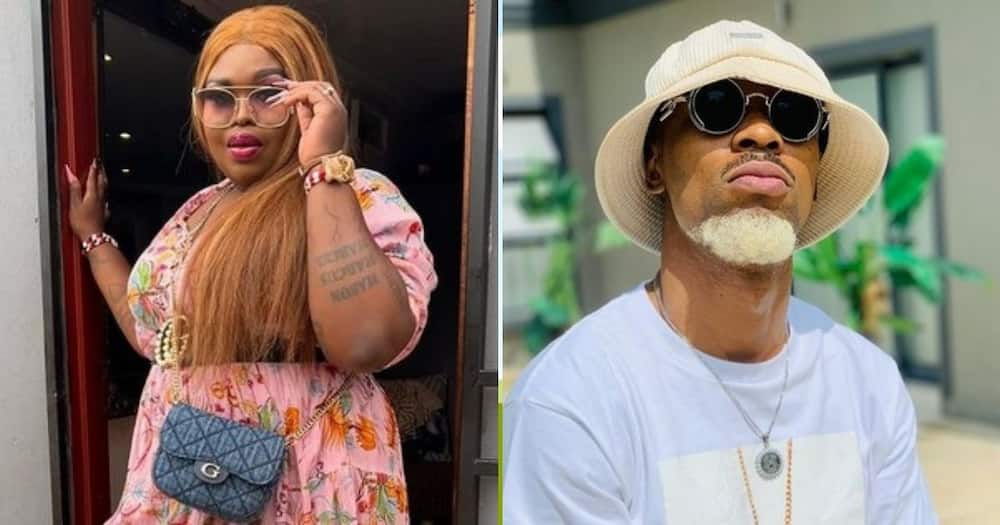 Tweeps claim she's the reason SK (who is allegedly a deadbeat father) is unemployed. During an interview, Maweni decided to come out straight confessing that she casted a spell on former Mamelodi Sundowns soccer player, Zulu, whom she has a baby boy with.
Dr Maweni is saying according to the court order SK Khoza is supposed to pay R6000 monthly.