A security guard who was first on the scene where Anele "Nelli" Tembe the fiancée of SA rap star AKA fell from the 10th floor penthouse of the Pepperclub Hotel has described the harrowing discovery on Sunday, April, 11.
The security said at around 7.30am on Sunday, he heard someone scream and then a loud thud.
"I thought it was a car crash and we went to look and at first we didn't see anything, and then someone shouted that there was someone lying on the street," said the guard who asked to remain anonymous.
"We went closer and saw a naked young woman, she was still breathing at that time."
Pepperclub Hotel general manager Efi Ella also confirmed that a young woman had fallen from one of the upper floors of the hotel at 7.30am on Sunday.
He said;
Pepperclub Hotel general manager Efi Ella said they got a call at 07:30 on Sunday morning about an "incident" involving a 22-year-old female. It is reported that the victim fell from the tenth floor of the Hotel. Pathologists wrapped up the scene at about 13:00. @TimesLIVE pic.twitter.com/RnqVxJCQ2x

— Aron Hyman (@aron_hyman) April 11, 2021
"Medics assessed the patient who had sustained critical injuries and was treated on scene by an advanced life support paramedic. While stabilizing the patient her condition rapidly deteriorated and she was sadly declared deceased on the scene," Herbst said.
In a statement on Sunday the family of Nelli and AKA, real name Kiernan Forbes, said the rapper was inconsolable and was surrounded by family and closest friends.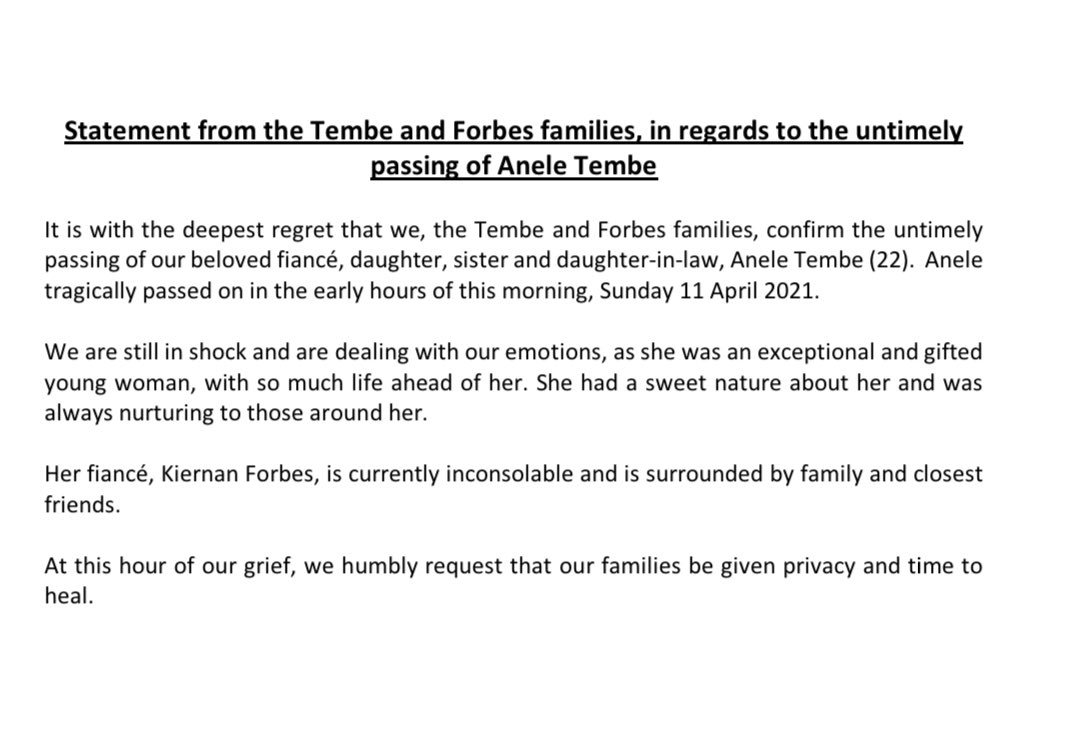 Nelly was engaged to the South African multi-award-winning rapper AKA, she  announced the news of her engagement to AKA last month. she posted a picture of her left hand showing off a stunning diamond ring on Instagram with a caption: "21/02/21- on this day I said YES to the love of my life & best friend. 
Investigation … A police tape seen outside a building in Cape Town where Nellie Tembe reportedly fell to her death
RIP!