Sithelo Shozi is rumoured to be pregnant with Andile Mpisane's second child.
The Durban based DJ has been seen wearing baggy clothes all over her social media and some snaps she is hiding her abdominal area. So this begs the question, has she secured yet another bag?
Now we all know that a "rumour can travel halfway around the world before the truth can get a chance to lace up it's boots," an insightful quote by Mark Twain. This saying applies to Sithelo Shozi's case as she is rumoured to be pregnant yet again, a year after welcoming her baby girl into the world.
The rumour started on Twitter and since then she and her alleged baby daddy have been trending since.
Here is how it started;
Sithelo is expecting Andile Mpisanes 2nd baby? pic.twitter.com/IADxfVft9G

— ✌? (@itswhistledown) April 19, 2021
Last month when she made things official, she got called all sorts of names because Andile Mpisane is 7 years younger than she is. The DJ and mother of two kids, is 26 years old, where as Andile just turned 20 years old.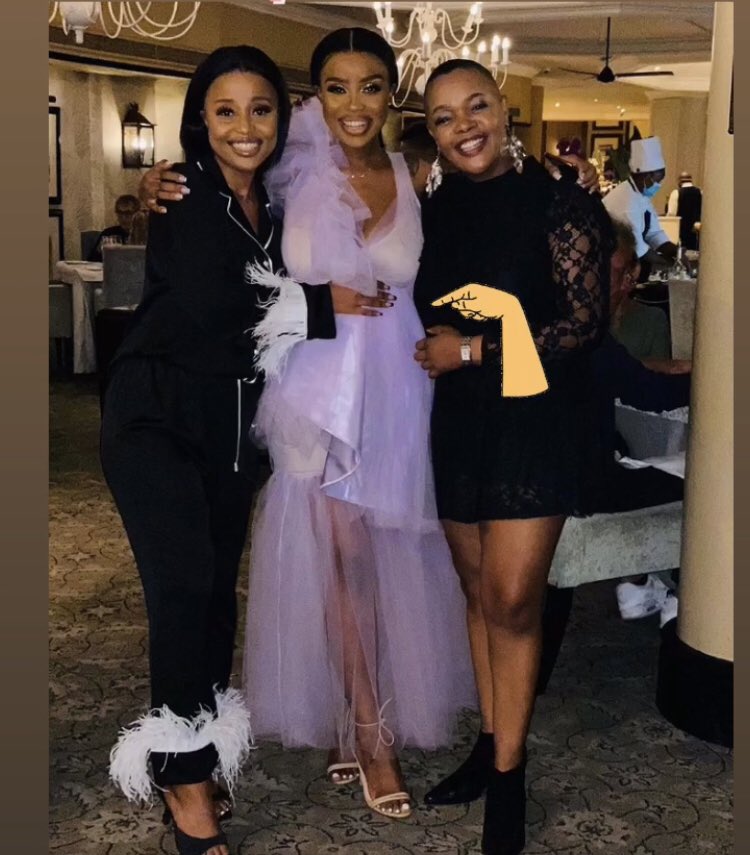 She's the one in the Middle;
When they started dating, sources claimed that his mother, MaMkhize is not happy about the relationship. Not because of the age difference, but because she had a baby with an ex lover.
Sithelo has literally been wearing baggy clothing and trying to hide it for a while now saw her at Oyster box the other day pic.twitter.com/NjJsKEzkXm

— nicole? (@nicolewillas) April 19, 2021
Sithelo allegedly started dating Andile when he was 17 years of age. This means that Sithelo at the time would have been 24 years old. The insults did not bother Sitheo who clapped back.
How do you all that Sithelo Shozi trapped Andile Mpisane into impregnating her? Or maybe you are tweeting from a Jealous Point Of View? Are you trying to say Andile doesn't know what happens when you nut in a woman? Yena Aya Kwini? pic.twitter.com/LGpK49H6wq

— Man's NOT Barry Roux  (@AdvoBarryRoux) April 20, 2021