Khutso, the son of Cassper Nyovest and Thobeka Majozi aka Bexx celebrated his second birthday in style, and the theme was fitting for the rapper's upcoming boxing match..
Cassper and Bexx shared pics and clips of the party at the rapper's Johannesburg home. In it, the lavish mansion was decorated with balloons, lights, and boxing regalia.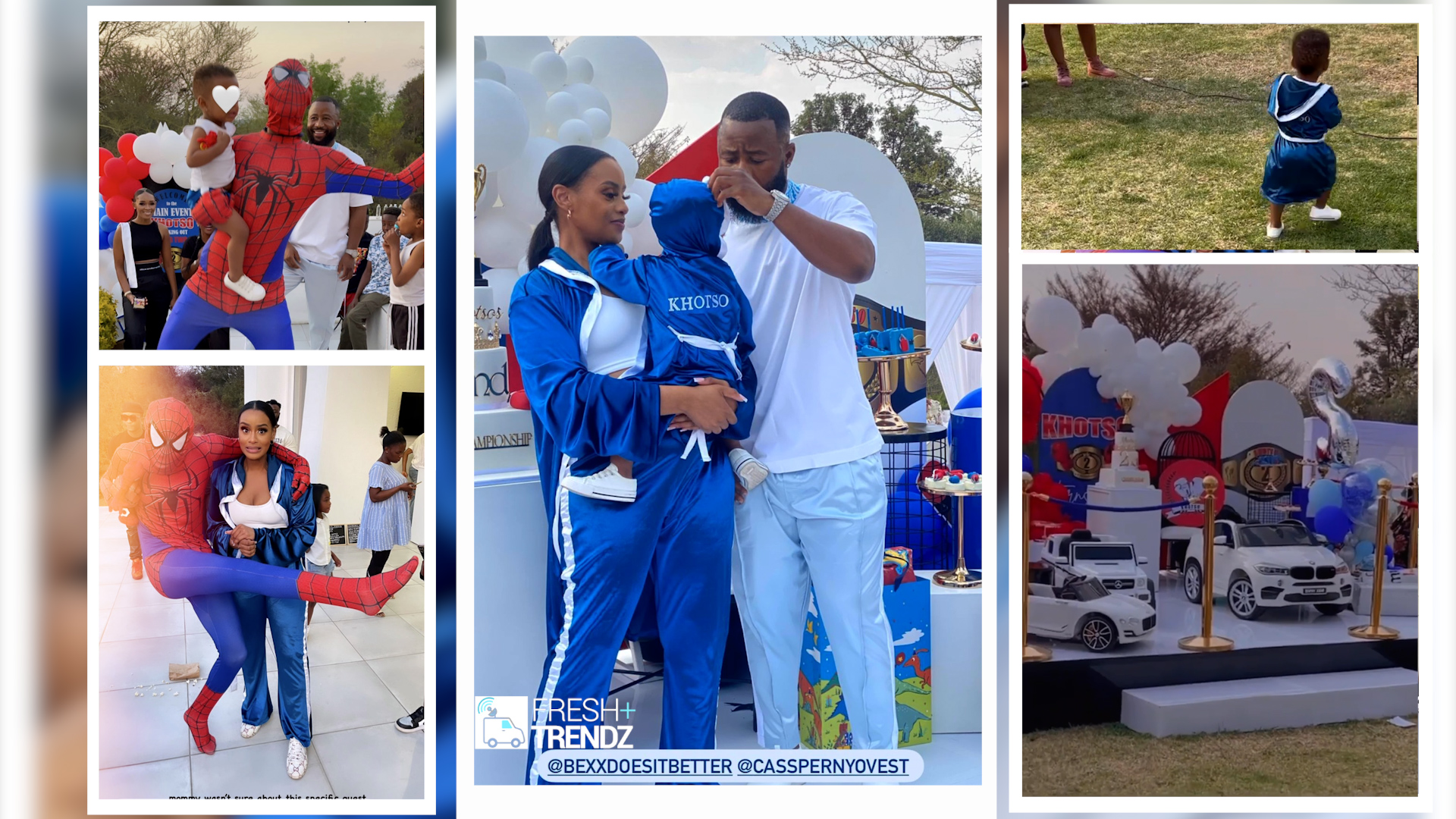 In keeping with the theme, little Khotso, and mom Bexx wore a silk boxer robe, all whilst being entertained by a very flexible Spider-Man.
Khotso also flexed like his famous father, showing off three miniature luxury cars.
Happy 2nd birthday to you, Khotso, and it's also refreshing to know Cassper and his baby mama, Thobeka Majozi are still strong together.
Cassper Nyovest has given his followers a peek into his wealthy lifestyle. The rapper shared a snap of his mutli-million rand white car collection and crib.
Cassper shared his cars, and house all white leaving people inspired and motivated. But people noticed something about that picture. In both pictures his standing on top of his house, and then 2 years later he extended his house to a bigger mansion. He even has an alleged studio in the house
The rapper said it did not all come without breaking a sweat.  "My life was never easy."
People like Casper, are an inspiration they have inspired a lot of people the way his life turned around for good.
According to Cassper Growing up according to his life used to be tough, he was raised by a single mother and his talent and dedication and his love for music got him where he is today.
View this post on Instagram
Some people don't know that even single mothers produce the best, we have kids who blame their fathers for their messed up life because they decided not to be there for them.