Guess what? Pregnancy fever is all over. Congratulations are in order for Bonko Khoza and his wife Lesego after they revealed they are expecting their first child together.
The couple took to their social media timeline on Tuesday, excitedly sharing the news with their fans with a video revealing Lesego's baby bump: "And then there were three!"
The couple met at arts school and started dating on March 13 2013. They were married eight years later in 2021 on the same day.
The couple celebrated their anniversary in March and expressed their love for each other.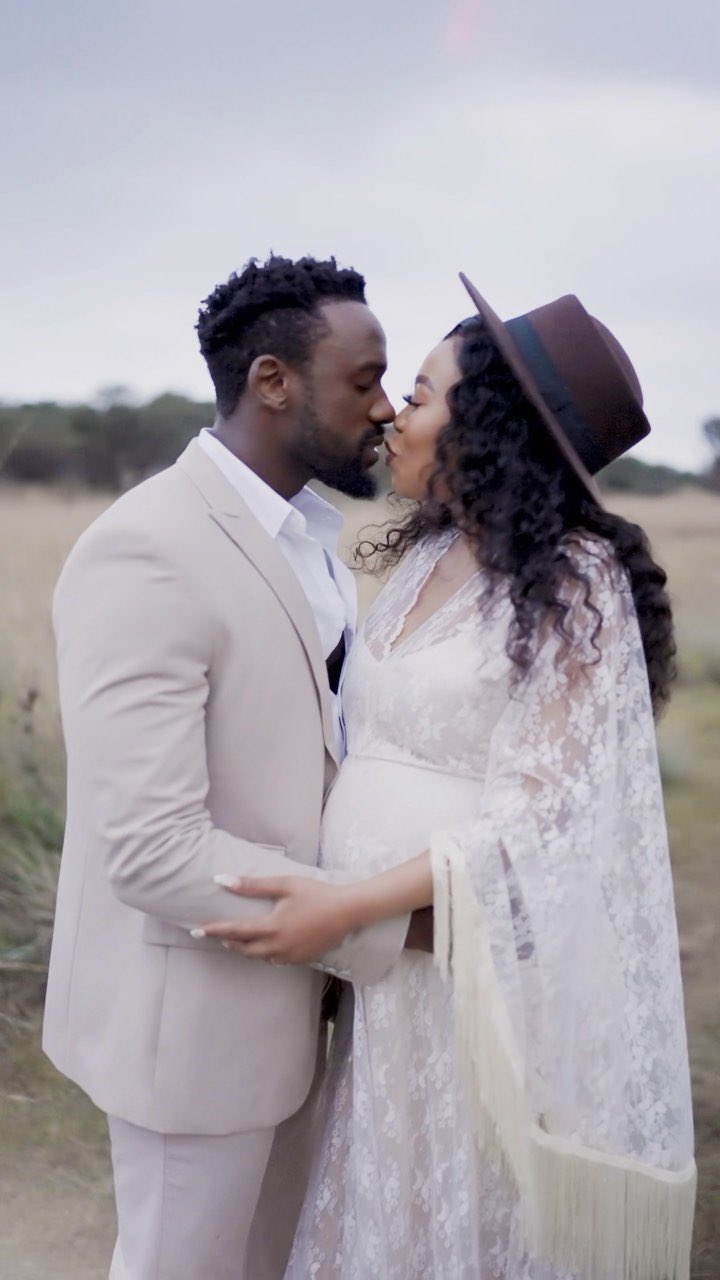 Taking to Instagram, Bonko penned a heartfelt note to his spouse, sharing pictures from their photo shoot.
In the post, Bonko recalled how he fell in love from their first encounter.
View this post on Instagram
"Ten years ago on this day you changed my life when our eyes locked for the first time. You turned me into the person I always dreamt of being. Two years ago on this day, I said; 'I do', to you before God. And now I rest in the grace of what God has created. You are my rock, my home, my refuge, my best friend and soul mate," he wrote.
"A decade of infatuation. Two years of Godly union. May the rest of my days with you be as beautiful as your smile. May the rest of our days be filled with laughter, love, learning and healing. Thank you for choosing me. For loving me. If you cannot see me don't look for me out there, I will be waiting for you in the corner of your heart. Happy anniversary my love."