Like most women, Boity is all about women empowerment and she has no respect or time for men who stay bringing women down by using labels to define their supposed flaws.
A tweep came at Boity the wrong way by trying to justify why she is single, claiming that her masculinity is the reason why men don't approach her, which translates to her alleged bitterness towards men.
Here it is;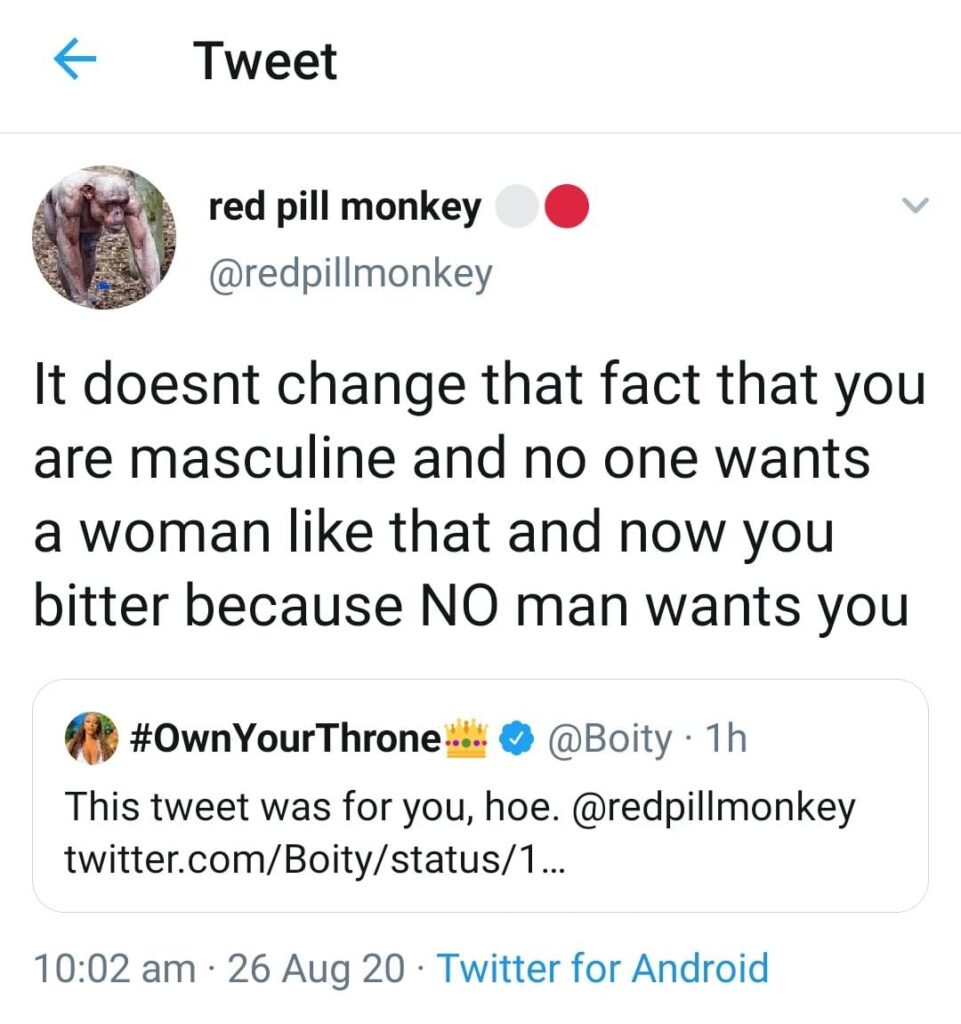 Boity responded to the troll with a scathing clap back, pointing out that the tweeps upbringing is at fault, which is why he things that unapologetically strong women are unattractive and masculine, however she will take the scrutiny as a compliment.
"Just because the men that raised you are insecure bitches, I understand why you'd think I'm masculine. But thank you for the compliment" Boity said.
Just because the men that raised you are insecure bitches, I understand why you'd think I'm masculine. But thank you for the compliment. ❤️😁 https://t.co/HMwsCkmmr9

— #OwnYourThrone👑 (@Boity) August 26, 2020
Boity continued,
I would stay single for eternity if my options were the bottom of the barrel ass clowns like you. Imagine! lol! 😂 https://t.co/I4kMfCCAX9

— #OwnYourThrone👑 (@Boity) August 26, 2020
Also Read;