According to Sunday World, the Mozambican-born entrepreneur has been dodging an arrest warrant that was issued against him at the North Gauteng High Court in 2020.
Matsimbe is reportedly facing fraud allegations involving 10 luxury cars that went missing while in his possession.
Police in Sandton are reportedly investigating the possibility that Matsimbe might have skipped the country into Zambia, as he has been reportedly coming in and out of the country without being detected.
Ayanda Thabethe's baby daddy Peter Matsimbe failed to return and account for 10 luxury vehicles belonging to the Standard Bank. Peter Matsumbe of Ayanda Thabethe has swindled Std Bank to get luxury cars
The guy has acknowledged R22m fraud scandal
He ran away wth 10 luxury cars: BMW X5, McLaren MP4 Coupé, a Can-Am Maverick, Lexus SUV, LX, Toyota Landcruiser, Hilux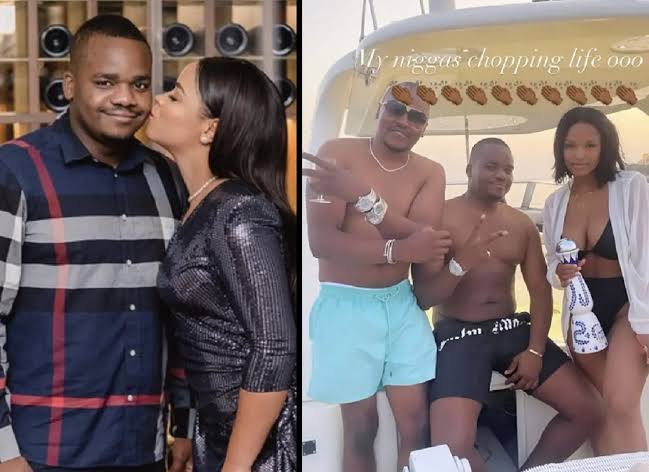 Court documents seen by the publication indicate that Matsimbe allegedly used fake documents to buy the vehicles which included a Mclaren MP4 coupé, a BMW X5 SUV, a Can-Am Maverick, an Audi Q3, a Nissan Navara, a Toyota Hilux, a Toyota Land Cruiser, a Lexus SUV, a Volvo mechanical horse and a Lexus LX.
Standard Bank allegedly returned to court when Matsimbe failed to comply with the first order to return the vehicles and a warrant of arrest was issued.
Part of the order read: "It appears to the record that this court on July 22 2020 granted a decree committing Peter Matsimbe for contempt of court for failing to comply with the aforesaid order of court by failing to deliver the said assets to the applicant.
Source: CityPress
Is Ayanda Thabethe's Baby Daddy a Married Man?
Peter Matsimbe's baby daddy is said to be a married man and a father to two sons his wife had for him. The name of his wife is given as Shannen Thring, but there is no available information about her personal life and career.
Thabethe initially managed to keep the identity of her baby a secret. Throughout [her pregnancy and up to the time she had her baby shower, she purposefully kept the name of her baby daddy to herself while being loud about her bundle of joy and how he had already made her life complete.
He does however, still have his wedding ring on in the pictures and videos that Ayanda Thabethe has shared.
No doubt, despite being rich and all, Peter keeps his private life under wraps. His alleged IT bubbly media personality has let us sneak into his private life of late. Rumour mill has it that he is one of the biggest drug lords in Swaziland and has since extended his trade to South Africa.