TV personality and model Ayanda Thabethe found herself knee deep in a mess involving her ex husband Andile Ncube, that she was suddenly dragged into.
The twitter streets have since been in a frenzy after a tweep or troll rather, leaked some alleged information in a now deleted post about Andile Ncube and the supposed reason why the pair got divorced.
Andile had just posted a tweet about controversial Dr Melusi who has been trending for admitting to have played a part in someones suicide. Right under Ncube's post, the troll though it be a good time to confront the TV personality for his alleged discretions.
According to the troll, Andile is behind Ayanda's attempted suicide after she caught him in the act with another man.
Andile responded to the troll by using him to check his facts before spewing lies to the media. That didn't discourage the troll at all as they've now also alleged that Andile is a closeted homosexual and has been having an affair with a local journalist.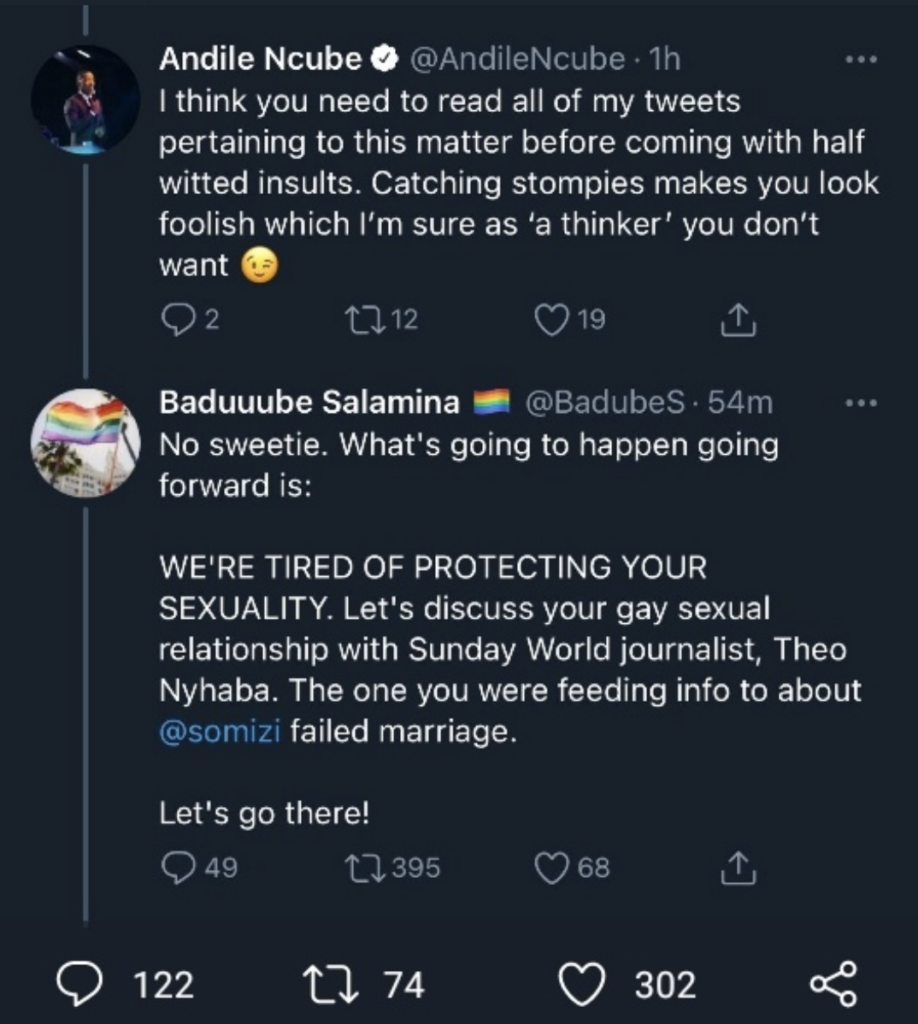 Ayanda Thabethe has now broken her silence over the matter and has put the facts into order. Ayanda has now refuted all the above claims stating that "no such thing has ever occurred" in her life.
She further stated that this is not an attempt to protect anyones reputation but simply the facts.
"This is not in defence or the protection of a particular person but to outlay the truth of my own story" Ayanda wrote.
At times the truth is neither sexy nor juicy which is why people refuse to hear it.

I repeat, NO SUCH THING HAS EVER OCCURRED in my life as has been spoken about.

This is not in defense or the protection of a particular person but to outlay the truth of my own story.

— Ayanda Thabethe (@ayandathabethe_) January 27, 2021
In 2013 the pair got engaged to be married, some reports have claimed that Andile Ncube paid lobola. A traditional ceremony called umembeso was held in Yellowwood Park in Durban where Andile Ncube presented the bride's family with gifts.
More soon;