Actress Amanda du-Pont and Shawn Rodriques finalised their divorce on Friday after almost three years of married life. Court roll papers that listed Amanda and Shawn as ending their marriage.
In the court papers, the former couple filed to "request that the Court enter the proposed Final Decree of Divorce, incorporating the Parties' Marital Dissolution Agreement plan" without a hearing.
This basically means that the pair signed off on the court proceeding without them to expedite the process and cut down on legal fees. We know, it is a whole bunch of legal mumbo jumbo! But what matters is, is that the whole thing is done!
In many pictures du-Pont shared on her Instagram recently, she can be seen without her wedding ring. However, many of her followers did not make a big deal out of it. She mostly posts pictures in her gym gear, so it was not an obvious observation for her followers to pick up on
Last posts of one another
On the 29th of January 2021 Amanda posted an image of herself and Shauwn wishing him a happy birthday and anniversary. Her last post of him was on the 10th of April 2021.
They have both deleted all their photos together on each other's social media pages. Done deal, and both parties are fully back on the market. No drama, no noise. It's all over!.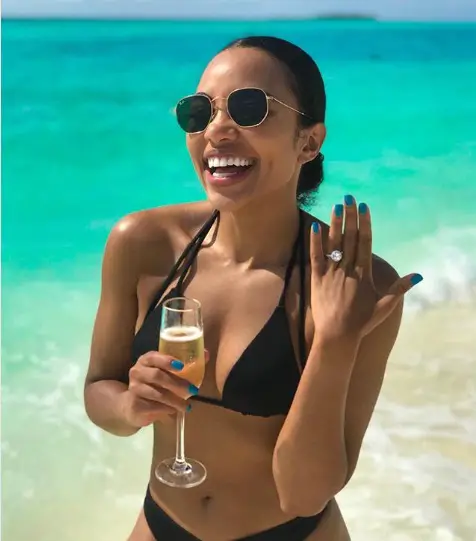 There was no indication that the pair's marriage was heading for trouble.
The only time the media personality's marriage was talk of the town was in May last year when she pleaded with a popular blogger to leave her name out of his gossip after she was accused of being in a new relationship.
Amanda and Shawn got engaged in July 2018 and she announced the news by sharing a video on Instagram, flaunting her huge engagement ring.
View this post on Instagram
It's official, Amanda Du-Pont is a return soldier! The Skeem Saam actress's divorce was one of the quickest in South Africa, with no squabbles, no drama just "go your way and I go mine."
Source: timeslive!