AKA has finally responded to Anele's dad funeral speech where the dad disputed suggestions that Anele's death was a suicide.
During Anele's funeral, the dad said
"As Anele's father, I categorically state that Anele was neither suicidal nor did she commit suicide. We must as a matter of priority deal with the scourge that bedevils our youth. Alcohol which is overused and drugs. Fellow South Africans we better wake up and smell the coffee, we have a serious problem with substance abuse" a sentiment AKA feels was filled with Innuendos.
In a detailed social media post AKA has addressed people who he feels are trying to assassinate his character.
Here is AKA's Press Statement;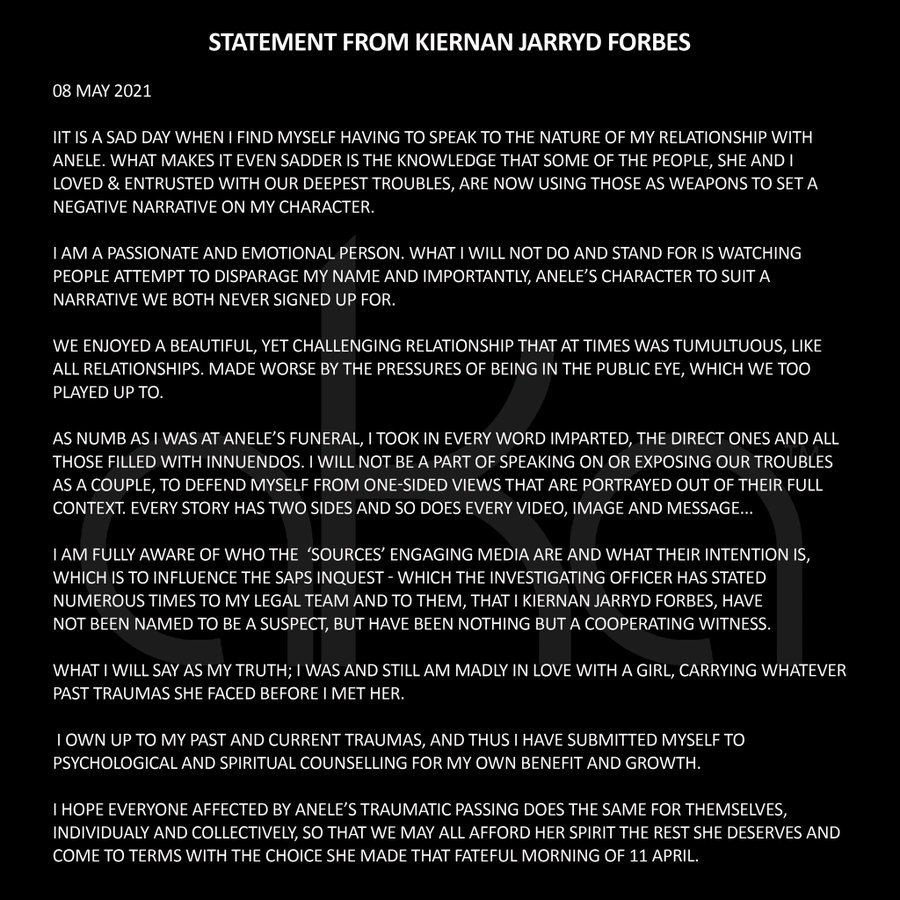 AKA left fans a little confused on Saturday, when he released another statement discussing the death of Anele 'Nelli' Tembe. The statement slammed suggestions that he had anything to do with her passing.
In AKA's statement released the day before, the rapper said that he will not stand back and watch people smear his name. "I am a passionate and emotional person, what I will not stand for is watching people attempt to disparage my name and importantly Anele's character to suit a narrative we both never signed up for."
The statement went on to insist that Nelli committed suicide. "What I will say as my truth, I was and still am madly in love with a girl carrying whatever past traumas she faced before I met her." 
Also See:
The coming weeks will be interesting. Get Ready as the stories unfold!