RAPPER AKA has apologised for being rude to radio presenter Thando Thabethe.
This after he refused to answer questions during an interview.
During the interview, Thando asked AKA if he felt the need to say anything about the incident that happened, and asked if it were something that he was never going to answer. She was referring to the death of AKA's fiancee, Anele Tembe.
AKA snapped, and responded: "It's none of your business. It's nobody's business but my own. It's something I'm living with in my life."
Here is what AKA told her on the show;
Thando and AKA on @947 👀

… this was awkward.

Thoughts ? pic.twitter.com/OddLw8n00M

— Kgopolo (@PhilMphela) September 13, 2021
But on Tuesday, the artist justified his actions and said he felt triggered, and that Thando could have asked the question in a better way.
I've been seeing a lot of whoo ha on social media about our interview on Friday 😤 For the record I just wanna say that @thando_thabethe has always been in my corner from the start, even through everything that has happened this year. 💐 It's unfortunate that I felt triggered by the way she asked her questions and I could have handled it better, after all she's just doing her job and all that.
We have nothing but L🥰VE for each other and when I'm ready I'll be back chopping it up with her as always. I also wanna send my LOVE to the @947joburg family 😘 who have always been there for me. Shit happens 🤣 … I'm Sorry. 💜💚💜💚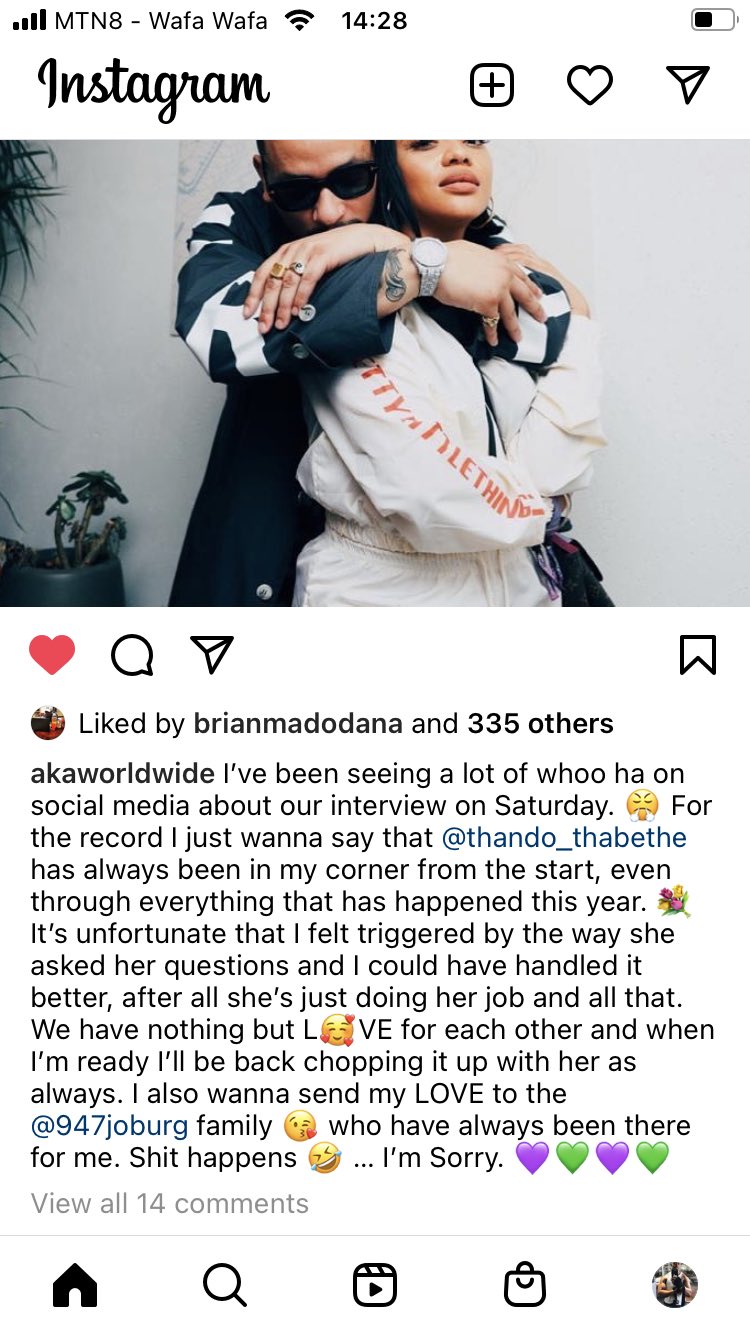 View this post on Instagram
Thando accepted the apology, to which she replied: "It's always love my friend."
AKA's response attracted mixed reactions as some people said he was hiding something.
But others felt that Thando lacked sensitivity in her questioning.