From surprise weddings to secret pregnancies celebrities have managed to keep their love lives private by avoiding social media.
And if you want to ensure privacy, stay off social media.
— AKA (@akaworldwide) February 22, 2021
Although the star didn't caption the post, fans and industry friends including rappers Khuli Chana, JR, LTido all flooded Super Mega's timeline with congratulatory messages.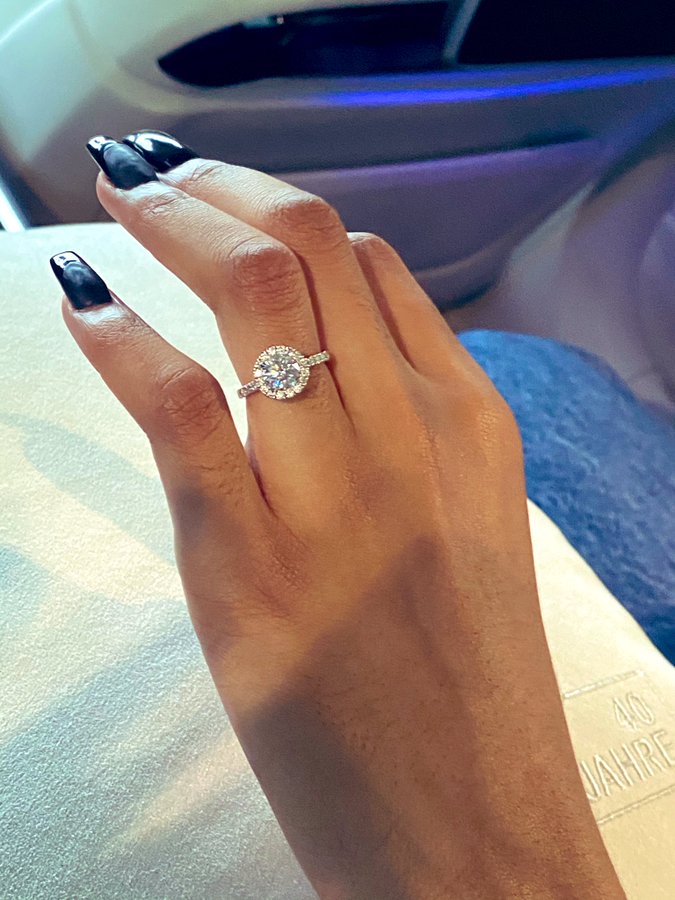 Is this her engagement ring? That's what many people are asking!
In May 2020, following rumours of the rapper's new love interest, AKA told his fans that, for the first time in more than a decade, he is enjoying every moment of dating a woman who isn't a celebrity, making it clear that his girlfriend is incredibly private.
The rapper made the announcement during an engagement with his fans on Twitter as his fans were keen to know if his girlfriend would make an appearance in the music video for "Cross My Heart".
Congrats AKA
Also See: